Mass. To Offer Cheaper Health Coverage To Small Businesses
This article is more than 11 years old.
Relief could be on the way for small businesses in Massachusetts that are struggling with high health care costs.
The state's tiniest employers — those with no more than five workers, including one-person companies — will have access to cheaper health insurance under a new plan approved Thursday by the agency that oversees Massachusetts health reform.
The Commonwealth Health Insurance Connector Authority will offer the program to so-called mini businesses, which will be able to shop online for health insurance through the state.
The coverage will be cheaper than that offered by other insurance providers, in part because the program's online features have lower administrative costs, according to Rosemarie Day, deputy director of the Connector, which already offers subsidized and market-rate health insurance to eligible families and individuals in Massachusetts.
"We're very excited to try and do something for small employers in these really tough times," Day said. "We think this is a start in the right direction and we're very eager to serve them."
The program is meant to ease the burden on small businesses, which pay disproportionately high health insurance rates. The state recently held a series of hearings with health insurance companies to investigate why small employers are at a financial disadvantage in the market for coverage.
"They're getting slammed with rate increases that they feel very powerless over," Day said. "It's always double-digit rate increases, and they don't feel like there's anywhere that they can turn."
The program should save companies about $25 per employee each month, she said, and will be up and running for certain small businesses in early April.
"I don't want to exaggerate the savings here," Day added, "but it's tangible, it's real. And so we do think people will really like having that tool at their disposal."
According to the Connector, there are at least 40,000 "mini" businesses in Massachusetts that employ at least 150,000 people.
Day said the online program should be relatively simple to use because it will offer only nine insurance plans, not the nearly 200 now available to small businesses from other insurers.
And while the Connector's program won't be capable of large-scale group purchasing that can negotiate cut-rate deals to dramatically reduce premiums, Day said, "this is a doable interim step where we can go after the administrative costs that are unduly burdensome to small employers."
This program aired on January 14, 2010. The audio for this program is not available.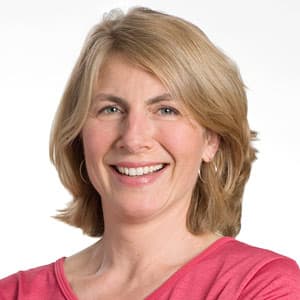 Sacha Pfeiffer Host, All Things Considered
Sacha Pfeiffer was formerly the host of WBUR's All Things Considered.