Boston Couple Connects Haitians To Lost Loved Ones
04:46
Play
This article is more than 11 years old.
On a quiet street off Blue Hill Avenue, the sign on a small, old house bedecked with a row of flags says: Mattapan School of Technology. In a cramped office, one side of the telephone conversation indicates a departure from normal coursework.
"Do you have pictures of the people you're looking for?" asks Carrie Jean, who works the desk and helps her husband run the center. "No pictures. They can be old pictures, it's OK."
On the other end, someone is trying to contact his father in Port-au-Prince. "You said you don't remember the exact address," Carrie says. "Do you remember the street name?"
All the man on the other end of the phone can remember is it's named after one of the presidents. Then he remembers it's Duvalier Street. How could any Haitian forget the dictator who drove Haiti into the grinding poverty and misery from which it has never emerged?
Carrie urges the person to get a photo so she can e-mail it to Haiti to help find the man. She hangs up and sighs. "What's hard is they're so upset, it's hard for them to explain what they want to explain," she says. "And the information that they need to give you is not readily available to them. It's hard for them."
Almost 350 phone calls have come in to the technology center since the earthquake. Jacques Dady Jean, who runs the center, has a network of contacts and Facebook friends in Haiti who he's using to go out and search for people.
Jacques communicates with his contacts through one working computer in Haiti that's connected to the Internet by satellite. From Boston, he e-mails names, addresses and photographs of people to track down. "So once they get the signal, they get the e-mail, they're going to look at the name and they're going to dispatch somebody to go the place and find out what's going on," Jacques says.
When the house is still standing and people are not there, Jacques says, the presumption is that they are alive but staying on the streets by day. The Internet crew will return at night. When the house is destroyed, that's when volunteers need the photos.
Andre Gelin, who just walked into the center, will need to come back with photos of his brothers and sisters in Port-au-Prince. He's written all five of their names on a list. "That's just a couple of them," he says as I count the names. "Then I got all the cousins. I got about 15 altogether living (in) the same house."
Like so many others, Andre has neither talked to his relatives nor heard from them. And he can't sleep. Neither can Jonette Teneus, who can't yet account for her three sisters, their husbands and their children.
"You can't possibly sleep or function when you see these images," Teneus says. "It was just devastating because I'm thinking it could be my sister under these rubbles."
Between Wednesday night and Thursday morning, Jacques Dady Jean and his wife brought joy to the local relatives of 17 people whom their Internet colleagues in Haiti had tracked down and found to be alive and well.
In contrast, there were the eight people they determined were dead. Jean sent a pastor in Mattapan to inform the relatives here.
Still awaiting verification is the volunteer's terrible discovery of an entire family in a collapsed block house in Port-au-Prince.
"They go to the house and they can hear one person inside there," Jean says. "Everybody is dead. But they don't have enough equipment to lift the roof."
The people checking on that family with relatives in Boston could verify that one person was still alive, but without equipment to lift the roof, they couldn't rescue him.
"They still can hear the person talking," Jean says. "They can talk to them and tell them, 'Are you still alive?' 'Yes I'm still alive. Everybody has died, but I'm still alive.'"
Life still in the balance for some, hope amidst despair: A local pastor traveling to some homes to deal with the grief that will meet his news, while Jacques and Carrie Jean will spread joy with theirs. And most of Greater Boston's Haitians still wait for any news at all.
This program aired on January 15, 2010.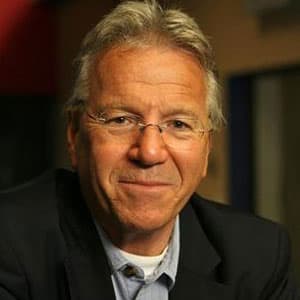 David Boeri Senior Reporter
Now retired, David Boeri was a senior reporter at WBUR.