The 'Steroid Era' Doesn't End With McGwire's Apology
This article is more than 10 years old.
On Monday, Mark McGwire, he of the 70 homeruns in 1998, acknowledged that he'd used steroids throughout much of his baseball career. Very shortly thereafter, Major League Baseball Commissioner Bud Selig announced that "the so-called steroid era" was "a thing of the past."
Among those who don't necessarily agree with Commissioner Selig, or who at least think his celebration is premature, is Dr. Gary Wadler, the chairman of the Prohibited List and Methods Subcommittee for the World Anti-Doping Agency. He says baseball can never let down its guard when it comes to steroids and various other substances.
"There were 108 people who are getting exemptions to take drugs for attention deficit disorder, which are basically stimulants which clearly have an impact on performance in baseball," Wadler said. "To have that many have ADD boggles the mind."
Wadler's concern extends beyond the suspicion that ballplayers are getting themselves diagnosed with attention deficit disorder so they can legally use stimulants. He pointed out that Commissioner Selig's optimism fails to take into account another fairly common performance-enhancer.
"We still have to worry about human growth hormone," he said. "That's out there, and the problem is, it requires a blood test for detection. Well, all the professional sports in the United States refuse to have blood tests."
The other problem with Selig's happy assertion that the steroid era is a thing of the past becomes evident when one considers the presence of two of Mark McGwire's most accomplished contemporaries, Barry Bonds and Roger Clemens, neither of whom is likely to be free of the tentacles of the judicial system for some time.
According to USA Today baseball writer Mel Antonen, neither is likely to follow McGwire's lead. "Right now, they're under investigation by the federal government — the Justice Department — for allegedly lying under oath: Roger Clemens to the congressional committee and Barry Bonds to the grand jury investigating BALCO in San Francisco," Antonen said. "So, if they came out now and said 'we took steroids' or 'I took steroids,' the government would probably go after them."
When Mark McGwire appeared before a congressional committee almost five years ago, he said only that he was not there to talk about the past. This week he claimed that he had wanted to come clean on that occasion, but that his lawyers had advised him not to do it without a promise of immunity from prosecution, which McGwire was not offered.
Though McGwire was ridiculed for side-stepping questions about his steroid use on national television, he never committed perjury, which, according to Mel Antonen, will make his eventual acceptance more likely.
"People see that when you tell the truth, the public and baseball gives you a second chance," Antonen said. "It not only happened with Mark McGwire, it happened with Andy Pettitte, who was mentioned in the Mitchell Report. It happened with Jason Giambi, the New York Yankees first baseman who had an $80 million contract. And in a sense it's happening with Alex Rodriguez, who just a year ago finally called a press conference and admitted it — and fans generally forgot about it."
If lots of fans have already forgotten, forgiven or both, the same can't necessarily be said of some of the members of the Baseball Writers of America, who determine which players will enter the Hall of Fame. McGwire's progress toward induction has been non-existent. In the most recent balloting, 22 percent of the writers checked his name, while 75 percent is the minimum requirement for immortalization.
At least one writer plans to continue to withhold his support from anybody who played during the enhanced days. Drew Sharp casts his hall of fame ballots from Detroit, where he's a columnist with the Detroit Free Press. "I would vote for no one. I would have an empty ballot, if need be," he said. "If the Baseball Writers Association want to take my ballot away because of that, so be it. I believe it's my responsibility to try to maintain the integrity of what baseball competition should be."
Sharp believes steroids were so wide-spread during the so-called era of same that no player from that time can be trusted — at least until they provide confessions more complete than the one Mark McGwire offered on Monday.
"The have to provide a blueprint, a road map, to let everyone know how deeply ingrained steroids were in baseball," he said. "If they can do that, then maybe it might be easier for everyone to accept it and come to some sort of compromise as to how we're gonna recognize the achievements of that era. I want to know names, I want to know facts, I want to know times and places, and until you have these players do that, we're never gonna come to the end of the chapter of the steroids era."
Much as Commissioner Selig might like us to believe otherwise, Mr. Sharp may well have it right.
This program aired on January 16, 2010. The audio for this program is not available.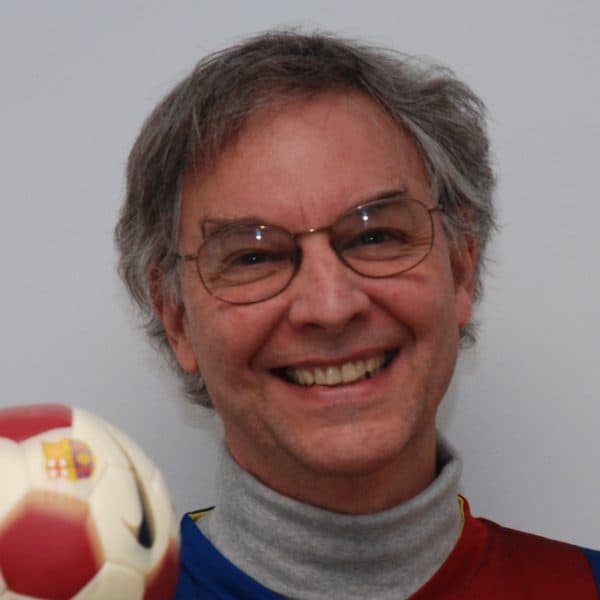 Bill Littlefield Host, Only A Game
Bill Littlefield was the host of Only A Game from 1993 until 2018.