Gov. Patrick Acknowledges Voter Anger, Changed Political Landscape
03:35
Play
This article is more than 11 years old.
Gov. Deval Patrick never mentioned a bid for a second term in his 25-minute State of the Commonwealth address Thursday, but a recap of his accomplishments and success stories served as the unofficial kickoff of his re-election campaign.
With vanquished Senate candidate Martha Coakley sitting just a few feet away, the governor alluded to the political landscape changed dramatically by Tuesday's election.
"The voters came out in force and engaged in their democracy," Patrick said before a joint session of the state Legislature. "At a time when many feel powerless, people reminded themselves and us that they have all the power they need to make all the change they want. That's good news."
The governor acknowledged that news of the economy has not been good, and that people are frustrated, suffering and mad.
"Be angry, but channel it in a positive direction," he said. "It's easy to be against something. It takes tough-mindedness and courage to be for something. In Massachusetts, at our best, we are for each other, we are about seeing our stake in our neighbors dreams and struggles as well as our own."
The governor said he knew the challenges that faced him when he was sworn in three years ago — no plan for job growth, schools that were failing poor children and crumbling roads and bridges, just to name a few. He said the only way to build a stronger state is to confront those challenges.
"Our task was made harder by bumps along the road, some of my own making, I admit, others left behind by predecessors, but mostly the result of a global economic collapse that no one foresaw and few living have ever experienced," he said.
The speech, in which the governor promised determination to create new jobs but with few specifics how, came just hours after the release of the latest unemployment report, showing jobless claims actually rose in December, to 9.4 percent, following two months of decline.
The governor was quick to point out the jobless rate remains below the national average.
After the speech, Republicans were quick to criticize.
Charles Baker, the former president of Harvard Pilgrim Health Care and a candidate for governor in next fall's election, posted a video on his Web site faulting Patrick's performance as governor, saying he turned a $1 billion surplus to a $3 billion deficit.
"The unfortunate truth is that Beacon Hill is broken and our state is a mess," Baker said.
House Minority Leader Brad Jones (R-North Reading) said: "He talked a lot about jobs, no specifics. So, you know, no amount of hope and happy talk in tonight's speech is going to help you deal with the real problems that we face, either fiscally or beyond."
Republicans weren't the only ones looking for more specifics. State Treasurer Tim Cahill, who changed his party affiliation from Democrat to independent and is planning to challenge the governor in November, was also hoping to hear more.
"I was kind of surprised that there wasn't more of a focus on the economic crisis that we're in and a plan to sort of address it, either a jobs plan or a stimulus plan or some kind of tax cut. Something to really get this economy moving in the right direction," Cahill said.
There were few policy announcements in the address, although Patrick did recommend lawmakers not cut education aid to Massachusetts cities and towns.
Patrick also said he'll continue pushing for a sentencing reform bill and will continue looking for ways to help lower property taxes.
More specifics may come Wednesday, when the governor submits his budget proposal for fiscal year 2011, which begins July 1.
The Associated Press contributed to this report.
Related Links:
This program aired on January 21, 2010.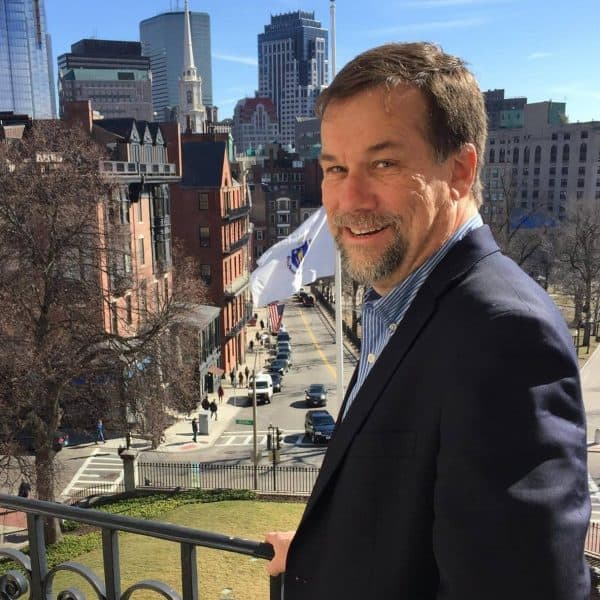 Steve Brown Senior Reporter/Anchor
Steve Brown is a veteran broadcast journalist who serves as WBUR's senior State House reporter.