A New Way To Improve Health Care, But Explaining It Is No Easy Task
04:40
Play
This article is more than 11 years old.
Ask someone in the health care world to define "medical home" and you'll probably get a different answer from everyone you talk to.
Here's a sampling of how a few health professionals describe it:
"I explain the medical home as a suite of services."

"Think of, you know, you go home and you've got the fire going and you're sitting, you're reading a book, and you can relax."

"It's not home as a physical building; it's more of the 'you can always go home to mommy' sort of thing.

"It's like, if I'm the CEO of my body, my doctor in the medical home is my executive assistant who...tells me what wine to order with chicken if I don't know."
With answers like that, it's no wonder many people are confused about what a medical home is.
If you've been paying attention to the debate over health care, you might have heard the term. It's become a health reform buzzword and it's touted as a way to cut costs and improve primary care. Massachusetts recently launched several programs to create medical homes. But trying to find out what a medical home is, that's no easy task.
To start with, it isn't a place. It's an idea. And one way to understand that idea is to listen to Martha Glennon phone some of her patients. She's a nurse in a medical home pilot project at Massachusetts General Hospital.
On a recent afternoon, she telephones a patient named Robert, who is 86 and has serious medical problems. He's had a heart transplant, his kidneys are failing, he's legally blind and he was recently hospitalized for weight loss and fatigue.
She calls to see if he's had any difficulties since he was discharged, and he tells her he's had some vomiting and chills.
Then she asks him if his wife will be coming with him to his doctor's appointment the next day. That might sound like simple, friendly chit-chat. But Glennon wants to find out if Robert has a ride to the hospital; if he doesn't, she'll arrange one for him.
Before hanging up, Glennon tells Robert that she'll update his doctor on his vomiting and chills. She'll provide that update because she and the doctor are  part of a team of people at Mass General, including a pharmacist, a psychiatrist and a social worker, who oversee Robert's health care.
The team approach is key to the medical home concept, according to Eric Weil, a primary-care physician at Mass General who helps run the pilot program.
"Your ideal of a doctor is somebody who really knows you, who follows you through thick and thin when you're sick, when you're healthy," Weil says. "What we're doing is we're acknowledging the fact that one person can't do that."
Weil says other people on a medical home team can help with issues such as nutrition counseling, scheduling visiting nurses, filling out administrative forms and answering insurance questions.
"So that if they miss an appointment, we can have somebody on our team contact the patient and say, 'What happened? Did you miss the appointment because you forgot or because you were too sick to come in?' " Weil says, "because one person isn't capable of keeping track of all of those important pieces of information."
Medical homes also try to answer more patients' questions by phone or e-mail. They use electronic medical records and they have more same-day appointments.
But the team approach means patients don't always have immediate access to their doctor, and Weil says some people don't like that at first.
" 'Wait a second — you mean I can't talk to my doctor right away? Does this mean I'm losing my primary care physician? Are you changing my health care?' That was the resistance on the part of patients," he explains.
But Weil says many patients now feel like they get extra attention. One of them is Beatrice Leeds, who will turn 80 in June and says "it's is a wonderful feeling to know that you have someone calling you and that you can call if there is a problem."
The medical home project at Mass General is only for a small and mostly elderly group of patients. Medical home projects in other parts of the state are open to all patients.
But Dr. Tim Ferris, who is helping evaluate the pilot program at Mass General, says it makes sense for medical homes to focus on patients who need a lot of care and who cost hospitals a lot of money.
"It's really only the very sickest 5 percent for whom a majority of our resources are spent taking care of them," Ferris says. "They're ones who need this — not everybody."
He says the close attention you get from a medical home can keep the sickest patients healthier and reduce the number of times they're hospitalized or show up at an emergency room.
Skeptics say "medical home" is just a new name for what primary care is supposed to be.
And for the concept to work there has to be a major change in how health care is paid for. Medical homes need to find a way to bill for what all those team members do, and few insurance companies are set up for that.
But medical home supporters say if the approach keeps people healthier, that could save enough money to make the change worthwhile.
This program aired on January 29, 2010.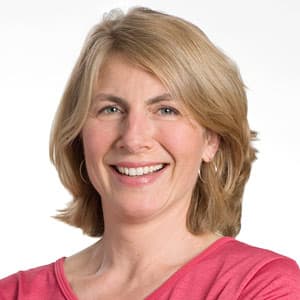 Sacha Pfeiffer Host, All Things Considered
Sacha Pfeiffer was formerly the host of WBUR's All Things Considered.