2 Dead In Wake Of Widespread Power Outages
This article is more than 10 years old.
New Hampshire Gov. John Lynch said two people are dead, and 108,000 homes and businesses in the Granite State were still without power as of Sunday morning. The number of people without power continues to fall in Massachusetts.
The New Hampshire Fire Marshal's Office said a propane space heater that started a house fire is to blame for the deaths in Candia, N.H. The agency urges the public to ensure any alternative heating sources, including propane and kerosene heaters or generators, are being used properly. When used indoors or close to buildings, they can cause carbon monoxide poisoning as well as start fires.
"I am truly saddened by this loss and my thoughts and prayers are with the family of the victims," Lynch said, warning residents to prepare to be without electricity for days.
Dozens of roads remain closed in New Hampshire, mostly to downed trees and power lines. Utility crews have been arriving from neighboring states, but their progress was slowed Saturday by a wintry mixture of rain and snow.
Thursday night's windy storm brought heavy rain, sent waves crashing over seawalls in coastal communities and tore roofs off buildings.
Here in Massachusetts, the state's Emergency Management Agency said as many as 100,000 people in the Bay State were initially without power. By Saturday afternoon, that number fell below 11,000, said a spokeswoman for National Grid.
But the damage is much worse in New Hampshire, where the winds really hammered the southern part of the state and the sea coast. Power was even knocked out to the state emergency operations center. Colin Manning, a spokesman for the New Hampshire governor, said the damage is widespread.
"These strong winds, which gusted to 60 miles an hour, brought down trees," Manning said. "A lot of reports of trees in the road. In some instances, the power lines are tangled up in trees that are lying in the road."
Meanwhile, utility crews worked to restore power. New Hampshire Public Utilities Commissioner Tom Getz said utilities are focusing on bigger population centers and main transmission lines first. Getz estimated it would take up to one week to restore power everywhere.
Some towns are totally without power, and they're setting up shelters. In other places, the outages are spotty and people without electricity can go stay with neighbors who still have it. But it's more than power. All that rain flooded a lot of basements.
"We had flooding," said Melissa Copp, of Fremont, N.H. "And we have an ice cream shop, and so that's no power and we're trying to save our ice cream."
Copp had three freezers full Friday with about $16,000 worth of ice cream in them. She was keeping them running on a generator, and expected to have to do so for days.
New Hampshire public safety officials initially focused on assessing the damage, clearing downed power lines and making roads safe for travel. But their attention has turned to safety for people without power and those clearing trees and other debris.
"I am urging all of our citizens to put their safety first by making plans for alternative accommodations, whether it is staying with family or friends, or at one of the many shelters that have opened," Lynch, the New Hampshire governor, said.
Meanwhile, N.H. Homeland Security and Emergency Management Director Christopher Pope urged people to err on the safe side while cleaning up from the storm.
"If there are wires anywhere near the debris, it should left alone." warned Pope. "The utility company should supervise the debris removal."
Communication was an issue last winter when an ice storm knocked out power to more than 400,000 people in New Hampshire. Pope said his emergency operations staff is doing a better job this time around.
"We heard loud and clear during the December ice storm of 2008 that some citizens that didn't have power had a difficult time getting the information where shelters were or where bottled water could be obtained," Pope said.
At least 27 shelters have been opened in New Hampshire, though most are being lightly used. People in New Hampshire can dial 2-1-1 to find out where the nearest shelter is.
This program aired on February 27, 2010. The audio for this program is not available.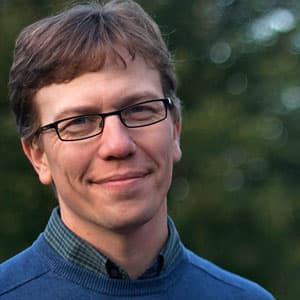 Curt Nickisch Business & Technology Reporter
Curt Nickisch was formerly WBUR's business and technology reporter.