Boeri: Bishop Story Has More Holes Than A Sieve
This article is more than 11 years old.
A reporter's notebook.
The boiling case of the Braintree police and Amy Bishop, now accused of shooting six faculty members and killing three at the University of Alabama in Huntsville, has been playing out like two weeks' worth of "Law and Order."
Every current and former state and local police detective I've talked with (about a dozen) has read the police reports about Bishop shooting her brother in their Braintree home in 1986. No one I've talked with was impressed. Of course, most detectives by nature and experience are a skeptical lot, and in view of what we now know about Amy Bishop, it may be easy to find fault with how that fatal shooting was handled back then. Still, the detectives I've talked with reach a unanimous verdict that the case has more holes than a sieve.
Listen: Boeri On The Latest
http://audio.wbur.org/storage/2010/03/news_0302_bishop-cops.mp3
The skeptics have more to sink their teeth into with the emergence Tuesday of former state police Detective Brian Howe in an interview with The Boston Globe. He hasn't been heard from since the discovery of Bishop's local history as a criminal suspect. On the day that Bishop shot her younger brother Seth in December 1986, Howe was at the border line of the Braintree police and the Norfolk County district attorney's office, led then by now-embattled Congressman William Delahunt.
As a member of the State Police CPAC unit (Crime Prevention and Control) assigned to the district attorney, Howe was assigned to investigate after Braintree police notified the state police of the shooting. In every district attorney's office in the state, CPAC units coordinate and conduct investigations of major crimes, including all suspicious deaths. The units were created to provide the expertise and resources that all but a few police departments lack. They recommend whether the district attorney should file criminal charges or not.
The Braintree Detective Defends Himself
In Tuesday morning's Globe story, Howe defends himself from blame by both Braintree police and the former district attorney for oversights, omissions and mistakes that led the DA to conclude there were no grounds to challenge the initial conclusion that the shooting of Seth Bishop was accidental.
Howe instead blames the Braintree police and in particular a dead police captain, saying they "certainly withheld things ... Why, I don't know…I think it's a valid conclusion that they did not give me the reports for a reason."
Yet Howe's statements Tuesday will only confirm the conclusions of the detectives I've been talking to, all of them well-regarded, who have read Brian Howe's report in 1986. They claim he showed no sign of any heavy lifting, that he failed to meet the basic standards of detective work. Several called the report "an embarrassment."
Who Is Howe?
A fighter pilot in Vietnam, the son, brother, and father of Marines, a Boston College graduate and a long-serving state cop, Howe retired at the end of last year, sold his house and moved south, friends say, just a month or so before Bishop shot her way into national attention and became the biggest case in the low-profile career Howe had just ended.
From police reports and his own, the small case from 24 years ago gets much larger.
It was a Saturday afternoon, Dec. 6, 1986, when the call of a shooting came in to Braintree police at 2:22 p.m. By 3:08, Seth Bishop was pronounced dead. The time that Braintree police notified the state police CPAC unit at the DA's office that day is not entered in any of the police reports, but what is clear is that they didn't call until after they had processed the shooting scene, taken the photos, and interviewed Amy Bishop's mother and father and tried to interview Amy herself.
This, by the way conflicted, with the directives of CPAC, but Braintree Police had a reputation among state police for doing things their way and not turning in police reports say some of the detectives I've talked to.
When Braintree police finally contacted CPAC, and state police Lt. James Sharkey assigned Howe to the case, he called Braintree police Capt. Theodore Buker, according to Howe's report. "Captain Buker stated that due to the highly emotional state of Amy Bishop," it had been "impossible to question her" at the police station, according to Howe's later report.
What went unreported and what Howe may never have learned was that during the initial police interview with Amy Bishop, after she had been handcuffed and brought to the station, her mother, Judith Bishop, intervened.
"There's no way she should have gotten past the front desk," says one retired state police detective. But according to the police report filed at the time by Lt. James Sullivan of the Braintree police, "(Amy's) mother came into the booking room and ... said she didn't want her to make any further statements ... Amy then said she wouldn't answer any more questions."
Told by the police captain that Amy Bishop was too emotional to talk, Trooper Brian Howe made a decision that in retrospect turns out to have been a huge one. A homicide detective who's expected to talk to people — to interrogate them — in highly emotional crises, Howe decided not to go to the scene, or the police station, or to conduct interviews with the mother, the father or Amy Bishop until they had "sufficient time to stabilize their emotions," he wrote.
Non-Standard Operating Procedure
Had Howe gone to Braintree, a whole team would have gone with him — state police crime scene analysts, a photographer, a ballistics expert and an assistant district attorney. That was the custom, and all of them would have been asking questions — questions about the gun, the shooting distance and angle, the circumstances of the shooting, the family history. And the crime scene specialists or the photographer may well have noticed and collected the copy of the National Enquirer in Amy's bedroom that covered a homicide with parallels to this one, said William Keating, the current Norfolk County district attorney, last week.
Instead, Howe waited 11 days. And the first day's presumption that the shooting was accidental had hardened. Within six hours of Seth Bishop being pronounced dead, the medical examiner had finished his autopsy. Without the benefit of a state police investigation or a ballistics expert, the examiner declared the shooting "accidental" and though he added "pending police investigation", "accidental" became the operating assumption and conclusion.
In reality, the only investigation left was an interview with Amy Bishop and her parents. In its first story on the shooting, The Patriot Ledger reported that "authorities said they don't expect charges to be filed."
People who worked with Detective Howe on the state police say he was smart but that he kept a low profile, didn't draw attention to himself and didn't demonstrate great ambition. His friends call him curmudgeonly. James Sharkey, Howe's supervisor at CPAC, calls him principled and upright. But other state police detectives say he wasn't someone who'd respond to a late night or early morning call and that he wasn't setting the world on fire.
On Monday, one of his friends said he could imagine Brian Howe realizing that Braintree had already done what CPAC should have been called to do and deciding it wasn't worth going to Braintree. This morning, Howe himself is depicted in The Boston Globe as being so frustrated that Braintree withheld information from him that he closed the case though he never saw the Braintree police reports and just took their word for it.
" 'We're putting them together; we're putting them together' — that was the response I got," Howe told the Globe.
What Took So Long?
Yet Howe's report, which he didn't turn in until March 30, 1987, four months after the shooting, never indicates that he didn't review the police reports or that they were withheld from him.
Finally, Howe conducted his interview with the Bishops on Dec. 17, 1986, 11 days after the shooting death. With him were a Braintree detective and the police Capt. Theodore Buker, who had spoken to Howe over the phone on the day of the shooting. In a very telling departure from protocol, Howe and the police interviewed the Bishops at their home.
"Unheard of," exclaimed some of the detectives with whom I spoke. They all expressed amazement that Howe didn't conduct the interviews at the police station, which would have established their authority and seriousness.
What's fascinating about Howe's report, when read along with the Braintree police reports, is that he actually recorded statements by Amy Bishop that contradicted parts of the story she and her mother had given to police earlier. But Trooper Howe doesn't indicate the contradictions, perhaps because he never saw any of the reports, as he now claims, but also because he never interviewed the officers who wrote the reports.
In one of the biggest holes of all, Howe reports back to the first assistant Norfolk County district attorney, paraphrasing police Capt. Theodore Buker:
"Amy Bishop had fled the residence immediately upon discharging the weapon and had subsequently been located by Braintree Officers and brought to the Braintree Police Department for question."
What between "immediately" and "subsequently" in that sentence is the gaping omission of the following acts: Wielding the shotgun, Amy Bishop tried to stop a motorist at gunpoint and hijack a car, then turned the shotgun on a couple of people at a nearby car dealership and demanded keys to a car, explaining she needed to escape, and when confronted by police, she refused to put her gun down until surprised by an officer behind her.
Though it may be true that Captain Buker never informed Howe of these events, it's also true that Howe never indicates in his report that he ever asked where Amy Bishop went when she left the house. Had he both asked the question and gotten an answer, that finding of "accidental" may well have come under reconsideration. District Attorney William Keating said last week that on the basis of the attempted robbery Amy Bishop should have been charged.
Missing Details, Unasked Questions
The former state detectives I've spoken to stress that the detective's job and responsibility is to talk to the police officers who were the first responders, the witnesses, the neighbors. "You talk to everyone," as one detective put it. In his 1987 report, Howe never mentions any interviews with any of the first officers on the scene or the officers who arrested Amy Bishop. One of the Braintree officers, Ronald Solimini, noted in his report at the time that after he read Amy Bishop her Miranda rights, she stated "she had an argument with her father earlier. (Prior to the shooting she stated!)"
And though Howe may not have seen Solimini's report, he heard the same thing himself when he interviewed her father Samuel. But nowhere is there an indication he asked what that argument was about.
In a very telling departure from protocol, Howe and the police interviewed the Bishops at their home. "Unheard of," exclaimed some of the detectives with whom I spoke.
Howe would conclude his report by stating that "due to the testimony of the members of the Bishop family and, in particular, the testimony of Judy Bishop ... that no further investigation into the death of Seth Bishop was warranted."
Also missing from his report is any description of the gun, its make, or its manufacturer. Consider that it was a pump-action shotgun, in which the user has to pump the barrel to load a shell into the chamber. And the shotgun was loaded when it was recovered, meaning that even after shooting her brother "accidentally", Amy Bishop had loaded it again. Indeed, Officer Solimini says now that he recalls a hole in the downstairs ceiling where Amy Bishop fired another shell after shooting her brother, which would mean she reloaded it twice, and she was carrying an extra shell in her pocket.
Did Howe ask about the shotgun? Did he ask if it was loaded? Did he ask Amy Bishop, a 20-year-old described as distraught after the shooting of her brother, why she pumped another shell into the chamber? Or how she had managed to shoot him at such close range that there was only an inch-and-a-half hole in his chest and no spread of pellets?
Not that we know, not that the report indicates. Between what Howe didn't ask — and what the police didn't tell him — lies not a crack but a canyon into which the case of Amy Bishop's shooting of her brother fell.
Twenty-four years later, Howe says he now suspects the Braintree police were holding something back from him and that he was misled. The detectives talking to me say that's what he should have suspected from the start.
This program aired on March 2, 2010. The audio for this program is not available.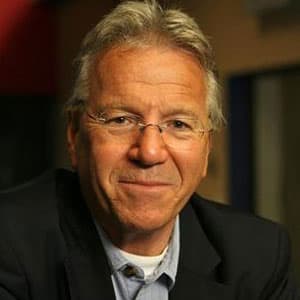 David Boeri Senior Reporter
Now retired, David Boeri was a senior reporter at WBUR.