MFA Expansion Sets Sail With Exquisite Model Ships
03:47
Play
This article is more than 11 years old.
The huge $500 million expansion project at the Museum of Fine Arts hits a major milestone this week. After years of planning, fundraising, designing and construction, the first of 53 galleries is being installed in the new Art of the Americas Wing. It's devoted to minutely detailed ship models.
The USS Constitution, a famous United States frigate, is a standout. It, and the other 18th- and early 19th-century warships and merchant vessels, look exactly like the real things — just much smaller — with miniature masts and sails. Even tiny pieces of furniture, cargo and weapons.
It takes a crew of fastidious designers, curators, handlers, technicians and project managers to orchestrate and maneuver the fragile replicas.
Elliot Davis, chairwoman of the Art of the Americas Department, is navigating the entire process. She has been since the MFA's expansion project began about nine years ago. Ultimately Davis will oversee the installation of about 5,000 objects in the new wing. She admitted it's no small task.
"I think you've sensed a bit of what goes into a ship model, which has rigging, it has delicate decking and it has an unusual kind of a balance," Davis said. But, she added, "Every object has its own needs. Some are large and heavy, some are very small and fine, and so that's why it takes a lot of coordination to make sure that they all get what they need."
A Dutch ship model called the Valkenisse needs a huge display case. And center stage. It has never been shown at the MFA before, but now it sits inside a 12-foot tall, state-of-the-art glass case smack in the middle of the gallery.
"This is like a studio apartment, basically, that we're installing here," said Keith Crippen, the MFA's head designer. He is responsible for fitting and filling more than 200 of these display cases for the vast American Wing. They were engineered in Italy.
For Crippen, this day is a moment of truth.
"My biggest worry?" he asked. "I want everything to look good. I want everything to kind of come together and look, you know, sublime, so that's my task at hand so, as long as nothing breaks right now, we're in good shape."
Time is tight. Any breakages or setbacks in this first gallery could throw off the schedule for the rest of the wing's unfolding.
The highly focused team works straight up until lunch break. When they leave, museum director Malcolm Rogers stops by. It's his first time in the ship model gallery since the installation began.
"You can almost hear the timbers creaking," Rogers mused, his nose an inch from the ultra-clear glass.
Rogers calls the ship models "priceless" and says the stakes are high for the MFA's $500 million American Wing.
"But I think we have the possibility here of making a statement about American art and culture that no other museum can make simply because our collections are so rich," he said.
But what is that statement? "The statement is: pay attention," Rogers said. "This is a heritage that we can be proud of all the way back from ancient America right up to the present day."
And while this day, and the model ship gallery's installation, surely represent huge milestones for the MFA, there's an even bigger one looming on the horizon: opening day. It's scheduled for later this year, in November.
If everything goes as planned.
More:
This program aired on March 3, 2010.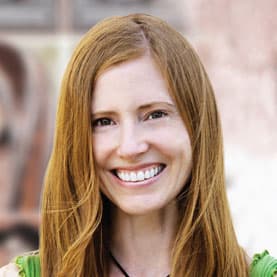 Andrea Shea Senior Arts Reporter
Andrea Shea is WBUR's arts reporter.