Hoops 'Madness' Features Half-Court Shots And Honesty
02:37
Play
This article is more than 10 years old.
There were no television cameras. Anybody who wanted to relive what was happening would have to remember it.
There were only a couple hundred people in the gym, and some of them weren't paying attention.
With just over three seconds left in a tied game — as those who were paying attention anticipated overtime — one of the guards on the home team lofted a pass from under his own basket to a teammate still 10 feet shy of half court. The guy who caught the pass turned and tossed a shot he will remember through the net at the other end of the floor.
What I did then was I laughed at the grand surprise, the lovely improbability. The large woman who had been sitting in front of me was also laughing, and she was kind of jumping up and down, which was the best she could do. She was the mother of one of the young men on the team that had just won.
"Oh, my God!" she shouted, and we looked at each other, and we laughed some more.
The team that won that night went on to win a string of less dramatic games and eventually found itself in the conference finals.
And then they lost. By two points. After they had been down about a dozen.
A few days later I spoke with the coach, a friend of many years, who is the reason I attend those Division 3 basketball games when I can, and the reason I check the very small print at the end of the next day's sports section when I can't. I had called with congratulations and condolences.
"Two points," I said. "That must have hurt."
Earlier in the season he told me he had learned to stop anticipating what this team would do. To hear him talk, you would think that he, like the fans, was kind of along for the ride, which is not entirely true: I've watched him work. He does his coaching in practices. During games he tries to let his players figure it out for themselves. Sometimes somebody tosses one in from half court.
"The guys gave it all they had," my friend said. "At the end of the day, we were just not good enough. It hurts to say it, but it is what it is."
By the end of the two NCAA Division 1 Tournaments that will soon begin, 127 coaches will have had occasion to say something like that.
University of Connecticut women's coach Geno Auriemma and some other guy who coaches men will have to figure out something else to say.
This program aired on March 11, 2010.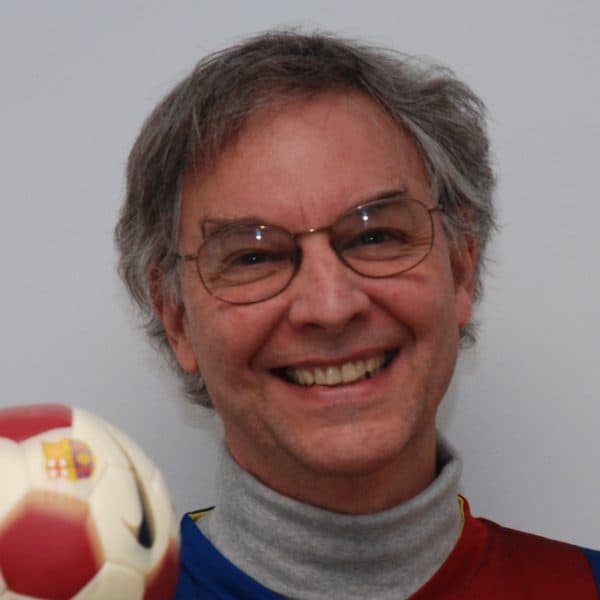 Bill Littlefield Host, Only A Game
Bill Littlefield was the host of Only A Game from 1993 until 2018.