Back To The Home Front On Health Reform
This article is more than 11 years old.
Dolores L. Mitchell, Executive Director of the Commonwealth of Massachusetts Group Insurance Commission, says she's heard enough from Washington in the the past few days, and it's now time to finish up health reform at home:
After heaving a sigh of relief as the President signs the Health Reform Act, I must confess that I am suffering from health reform fatigue.
No matter what, I don't want to read another word from Washington either about the intricacies of what's in which bill and when the various provisions kick in. Most particularly, I can't bear listening to another selfish, mean-spirited, ugly word from the opposition. Spirited, vigorous well-reasoned debate is one thing, but what I have been listening to on this legislation verges on the pathological. So a breather, even for a few days, is in order.
Then, while the regulations are being written, and the implementation being planned, it will be time to turn our attention back to the work we have to do here in the Commonwealth. Last month's DOI hearings and the fascinating hearings conducted by the Division of Health Care Finance and Policy and the Office of the Attorney General reminded us that we have work to do here in Massachusetts and that work should not be set aside in hopes that what Washington has wrought will solve our own health care cost problems.
Our leadership position in expanding access via Ch. 58 now needs to be matched with leadership on payment reform and cost containment.
The Governor, the Attorney General, DOI, DHCFP and the participants at the UMass hearings have given us, not just food for thought, but concrete suggestions on what needs to be done and what could be done, if only we have the will and the skill to do it.
We have a picture of where we want to be in five years, as described in the Global Payment system recommendation of the Special Commission on Health Care Reform. We have the short term recommendations on measures to aid small businesses. We have the specific calling out of provider contracting practices spelled out in the Attorney General's report.
We have the very strong support given to the development of limited network options being offered at lower prices, an option I am proud to say has already been implemented by the GIC and which will be expanded in next month's annual enrollment to include all three of our self-insured plans. We have the suggestion that the Division of Insurance facilitate those options for the insured market by reviewing its current access requirements.
We heard concern that the payment reform agenda has not progressed very far since its release last summer. It is undoubtedly a tall order to put the action pieces together, but we are fortunate to have some very able people in the legislature, in the administration, and in the health care community, who could work together to keep the ball moving. We've got work to do to show Washington, once more, how to do it. Let's go!
(The state Group Insurance Commission is the agency that provides health insurance and other benefits to over 335,000 state, housing and redevelopment authority employees, retired municipal teachers in certain towns and school districts and certain municipal employees, retirees and their dependents.)
This program aired on March 23, 2010. The audio for this program is not available.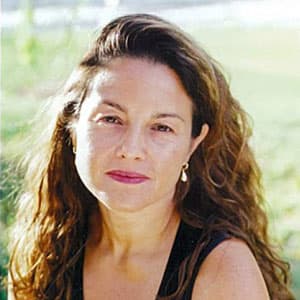 Rachel Zimmerman Health Reporter
Rachel Zimmerman previously reported on health and the intersection of health and business for Bostonomix.