The NBA's Nets Can't Be Too Picky About Their Fans
This article is more than 11 years old.
On Monday night, a fellow named Chris Lisi attended a New Jersey Nets game. At some point, while the Nets were failing to achieve what would have been their eighth win since the NBA season began in October, Mr. Lisi put a paper bag over his head.
This was not an original gesture. People attending New Orleans Saints games used to do it during the years when the Saints were exceptionally bad. Sometimes those people wrote "Ain'ts" on the paper bags, which was kind of funny. Once.
Mr. Lisi didn't write anything on the bag he pulled over his head. Even so, Brett Yormark, the CEO of the Nets, took issue with him. Mr. Yormark is reported to have left his court-side seat and engaged Mr. Lisi in a shouting match, which was silly for many reasons — the most obvious of which is that by so doing, Mr. Yormark drew further attention to the Nets.
With just a handful of games remaining in their season, the Nets have a chance to establish a record for ineptitude in the NBA. No previous team has won fewer than nine games over the course of a season, but the Nets have a shot.
That Chris Lisi continues to attend games under these circumstances argues that he is perhaps a real fan, or that he is a glutton for punishment, or that on Monday night he missed his exit on the New Jersey Turnpike and ended up in East Rutherford by mistake.
According to others present on Monday, when Mr. Yormark began yelling at Mr. Lisi, there were "reporters and photographers nearby," which suggests that the rest of New Jersey was dark that night.
Anyway, it seems obvious that the CEO of the Nets missed a terrific marketing opportunity, of which the Nets have had pitifully few of late.
Instead of yelling at Mr. Lisi, Mr. Yormark should have shared a laugh with the fan, thanked him for showing up — with or without a paper bag — and then arranged to present him with a season's ticket for 2010-2011, during which the Nets probably can't be less successful, unless they decide to challenge their own record for futility and replace all their players with garden gnomes.
But perhaps it is hard to hold on to your sense of the absurd when you are the CEO of the team on the brink of changing the definition of absurdity.
This program aired on March 24, 2010. The audio for this program is not available.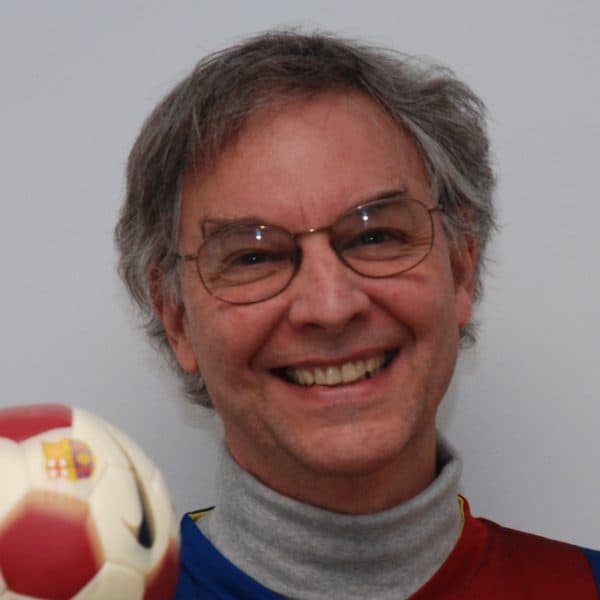 Bill Littlefield Host, Only A Game
Bill Littlefield was the host of Only A Game from 1993 until 2018.