Songs Of Love And Sorrow... And Love Again
03:48
Play
This article is more than 11 years old.
In 2005, Peter Lieberson composed a passionate song cycle, "Neruda Songs," set to the Chilean poet's sensual love sonnets, for his wife and muse. She died a few months later. Thursday night at Boston's Symphony Hall, a second song cycle, "Songs of Love and Sorrow," has its world premiere.
---
"We fell in love," he says. "It's very simple."
Soon their lives were intertwined — in art and in marriage. Lieberson says it is not easy to sum up his love for Lorraine, but clearly he was taken by her.
"She was an intensely expressive person," he says. "And an intensely private person."
And a strikingly beautiful person. Lieberson uses words like "honest" and "real."
"She gave everything to her art, so to speak, but it's more than that," he says. "She was like that all the time. With everything. And sometimes people would say, 'How does she perform like that on stage?' And I'd say, well, it's because that's how she is."
Lieberson composed a song cycle, "Neruda Songs," especially for his wife to sing. It's set to Chilean poet Pablo Neruda's sensual, earthy, raw, love sonnets. Lieberson says Lorraine's deep passion for words changed the way he wrote music.
"I learned so much from her, and I learned how she carried a whole piece through with the melodies and the importance of the word to her that she was singing," Lieberson says. "In fact, that's how I began to think. You don't just set words — you feel words and then some kind of melody comes out of that."
"My love, if I die and you don't – My love if you die and I don't – let's not give grief and even greater field" — the words she sang are tragically poignant. Lorraine was battling breast cancer. She was able to sing at the premiere of "Neruda Songs" in 2005.
After a performance with the Boston Symphony Orchestra, Maestro James Levine asked Lieberson if he'd be willing to compose a second song cycle. "And so I thought I'd write a kind of aria or scena, scene, operatic kind of scene for Lorraine," Lieberson says.
'Songs Of Love And Sorrow'
SONNET LXIX
Maybe nothingness is to be without your presence,
without you moving, slicing the noon
like a blue flower, without you walking
later through the fog and the cobbles,
without the light you carry in your hand,
[Maybe nothingness is to be without your presence]
golden, which maybe others will not see,
which maybe no one knew was growing
like the red beginnings of a rose.
In short, without your presence: without your coming
suddingly, incitingly, to know my life,
gust of a rosebush, wheat of a wind:
since then I am because you are,
since then you are, I am, we are,
and through love I will be, you will be, we'll be.
[and through love I will be, you will be, we'll be.]But a few months later, Lorraine passed away. She was 52 years old. Then Lieberson himself was diagnosed with advanced lymphoma. "I was just a few months away from dying myself," he says.
Heartbroken, and undergoing brutal rounds of treatment in Houston, he was unable to compose anything. Soon, though, Lieberson re-discovered the words of Pablo Neruda.
"He said love is like a river, it has no birth and death, just changing lands and changing lips," Lieberson says. "I found it to be very true myself, because when I was really recovering from grueling treatment, all of a sudden fell in love again, so these things happen."
Lieberson married a former Buddhist nun, and he says he's energized by re-discovering his own capacity to love, in a much broader sense of the word.
Long-time Boston Globe music critic Richard Dyer is grateful that the classical music world didn't lose another great artist. Now Dyer says he is looking forward to the premiere of Lieberson's new work, and what it might say about the composer's life.
"That's what he composes about is his life, his experiences, his feelings, his thoughts," Dyer says. "And, you know, thank God he did live. It was an open question for a while."
The new work, titled "Songs of Love and Sorrow," features baritone Gerald Finley. He has known the Liebersons for many years, and says seeing Peter's new pieces for the first time was emotional.
"I was very quiet, because they are very intimate, very private, and completely heartfelt," he says.
"Elements of Lorraine and our love are definitely in this piece, and things that she evoked in me and that I remember about her," Lieberson agrees. "And then there's also elements of my new love, and there's elements of life that has taken place over the last three years."
This idea is a reflection of Lieberson's lifelong study of Buddhism. Even the final words of the new song cycle speak of impermanence. "Adios, adios," Finley sings.
"We're always saying adios every time we close the door," Lieberson explains. "We say goodbye to our lover — adios — we say goodbye to our parents — adios. And one of my teachers said, always smile when you say goodbye because you never know if it's the last time."
Update:
This program aired on March 25, 2010.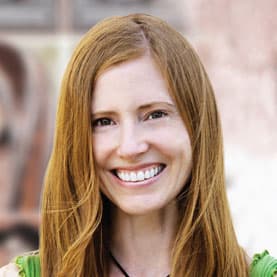 Andrea Shea Senior Arts Reporter
Andrea Shea is WBUR's arts reporter.