The Political Fallout Of Reform
This article is more than 11 years old.
Michael Doonan, Ph.D., assistant professor at Brandeis University and Executive Director of the Massachusetts Health Policy Forum, assesses the political implications of health reform as the realities of the law start to become clear:
As the tea party bus snakes East, and members of Congress settle at home for a rest, what will be the ultimate political fall out of health care reform?
On their last trips back to their districts, Democrats' stock was being sold short. Members were greeted by town hall meeting shout downs and public angst. The election of Scott Brown to fill to Ted Kennedy's seat emboldened the Republican party in their opposition to reform. Here in Massachusetts, Republican opponents began weighing the idea of running against comfortable incumbents who for eight years became used to running against George Bush. Advantage Republicans.
The great irony is that passing reform may actually weaken health reform as a political issue for the GOP. Prior to passage, Democrats were fighting a boogie-man of socialism, big government and backroom dealing. When asked, "Do you still support un-American principles?" there is no acceptable retort. It will be much easier for those who voted for reform to face constituents and answer questions about what the bill actually does, as detailed as it may be. Playing offense is always better than defense, and leadership, especially in victory, generally reaps rewards. Advantage Democrats.
The reverse also holds true. The defeat of the Clinton plan in 1994 had major political ramifications. Republicans led by Newt Gingrich recaptured the House and Trent Lott held the reins in the Senate. It is hard to imagine that passage of reform back then would have put the Democrats in a worse position. So the real lesson from the Clinton plans failure is that it is better to win than lose!
In a recent interview in Commonwealth magazine, John McDonough placed this round of reform considerably to the right of efforts proposed by Truman, Johnson, Nixon and Clinton. He is right. Many of the details this time come from the Republican playbook.
The most radical aspect of reform, the individual mandate, was the centerpiece of a bipartisan counter to the Clinton plan led by the late Senator John Chaffee (R-Rhode Island). The mandate was sold in Massachusetts as a pillar of individual responsibility and supported by the Heritage Foundation, Governor Mitt Romney and Senator Scott Brown. Now we have individual and small business tax subsidies, insurance exchanges, high risk pools – hardly liberal, never mind socialist. Medicaid expansion to the very poor, ending pre-existing condition exclusions and support for community health centers are more liberal ideas but historically more often bipartisan.
Assuming the American people cannot be duped over the long run, the political fallout of health care reform will depend on the distance between rhetoric and reality and how far reality is from the American political center.
News flash: reform is not the end of American civilization. It is hard to find the big government in letting young adults stay on their parents plan, filling in the Medicare prescription drug donut hole and the range of insurance regulation and subsidies. The right is pretty far from reality here.
News flash: reform is not going to achieve universal coverage, and implementation, while much easier in Massachusetts, will be ugly in many states. And who would be willing to bet the mortgage that the reform provisions will control costs? Hyperbole is certainly coming from the left, yes, and some hard times lie ahead, but the distance between rhetoric and reality is much closer.
On balance this was major victory for the Democrats and the President. They are in better shape than before passage. Anti-government angst, however, has deep roots in American history and it has been energized. Some Democrats in right-leaning districts may lose their jobs, in part because of their vote on health care reform. But the old Clinton campaign refrain holds true, "it's the economy, stupid." Two thirds of Americans think the economy is on the wrong track. This burden belongs to the party in power, and it, not health care reform, may well lead to Democratic losses in November. But that is a different post for a different blog.
This program aired on March 30, 2010. The audio for this program is not available.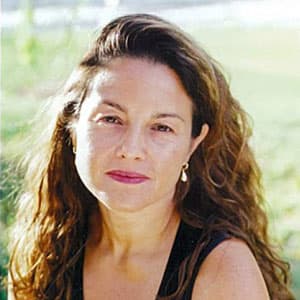 Rachel Zimmerman Health Reporter
Rachel Zimmerman previously reported on health and the intersection of health and business for Bostonomix.