In South Hadley, A Community Copes With Bullying Aftermath
04:20
Play
This article is more than 9 years old.
Three more teenagers entered not guilty pleas to bullying-related charges Thursday after the suicide of South Hadley student Phoebe Prince in January. Prosecutors say the 15-year-old took her life after she was "relentlessly" bullied by her classmates and new documents show she sought help from a school administrator.
It's a case that is getting attention from around the world (Google "Phoebe Prince" and you get back almost six million results). All that attention has fostered some strong emotions among teachers, parents, school officials and students in South Hadley.
Seventeen-year-old seniors Lindsay Rivers and Eric Loubriel, who knew Prince, say she was tormented.
"I saw it in the hallways and I tried not to see it," Rivers said. "I saw it and I thought it was normal bullying."
Rivers says bullying is not "normal" and crosses a line when it becomes physical. "When you tell a girl to kill herself and throw drinks at her, that's when you're going to the farthest extent for me."
Loubriel says modern technology helped fuel an old-fashioned high school drama. Prince — the new girl who had just moved to South Hadley from Ireland — dated a star football player and other girls didn't like it. So they let everyone know — at school, on the streets and online.
"Before, when you got into a conflict at school it ended there," Loubriel said. "But now with networking stuff like Facebook and MySpace, it never ends."
Loubriel says school officials probably didn't realize the extent of the bullying. "I think they didn't know how bad it was. Maybe they didn't know they were calling her an 'Irish slut' and 'Irish whore' and saying, 'Why don't you go do this, why don't you go do that?' "
South Hadley High School officials have said they did not know how pervasive the bullying was, but some parents, like Darby O'Brien, say they should have.
"The bullies were running the school," O'Brien said. He says school officials should be forced to resign.
"If one of your kids came over to my house and he had a couple beers and drove down the street and got hurt or killed, I'm responsible," he said. "What's the difference? You send a kid to school and expect the kid to be safe. These kids aren't safe."
Teachers have been threatened by e-mail and over the phone. A police cruiser is now parked outside the high school every day.
O'Brien wonders if anyone is safe. He says he's received threatening letters because of his call for school officials to resign. At the school, there is now a police cruiser parked out front every day. Many teachers refused to comment for this story, but former South Hadley Teacher's Union President Susan Tyler says teachers are also being targeted.
"They're getting threatening e-mails, voice mails. They've got people in the office screening hateful calls from all over the country," Tyler said. "The irony is that the people most concerned about bullying are using that same technique to attack the people they think should have prevented it from occurring."
Rivers says the school community has come together since Prince's suicide, so perhaps there is a lesson for students and adults. "Maybe Phoebe did come on this earth to prove to everyone that people don't need to be mean," she said. "Maybe she was here to say, "Hey, shape up. Don't be the way you are. You need to change.' "
One change might be a town-wide code of ethics proposed by the newly formed anti-bullying task force. On the state level, anti-bullying legislation is pending on Beacon Hill, which would, among other steps, require schools to report potentially criminal bullying to law enforcement.
Related Links:
This program aired on April 9, 2010.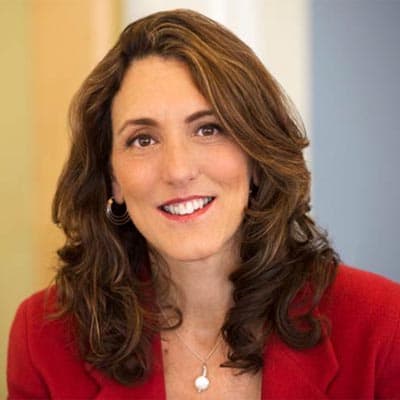 Deborah Becker Host/Reporter
Deborah Becker is a senior correspondent and host at WBUR. Her reporting focuses on mental health, criminal justice and education.