Anger, Frustration Expressed At South Hadley Town Meeting
03:18
Play
This article is more than 9 years old.
SOUTH HADLEY, Mass.-- More than 100 people turned out for a heated school committee meeting in South Hadley Wednesday night. It was the first public meeting since six students were charged with bullying-related offenses in connection with the January suicide of 15-year-old Phoebe Prince.
Bullying wasn't on the meeting agenda, but it was clearly the foremost topic on the minds of many of those who crowded into the South Hadley High School library. Sixteen people addressed the committee, and about half said school leadership should resign.
Three of them, including Bob Krock, were escorted out by police.
"You know they dropped the ball. They blew it. And everybody knows they blew it," Krock said. "You've gotta get rid of them. All they are is a noose on the neck of this town."
But others, like Janna Darrelreu, were supportive. She said the vicious bullying of Prince by other students while they were at school — described in recent court documents — was something school officials probably didn't realize.
"I and many other parents and committee members remain in support of South Hadley High School teachers, staff and administrators, and believe they acted appropriately with the information they had at hand as it became known to them," Darrelreu said.
South Hadley Superintendent Gus Sayer maintains that school officials were not aware of the extent of the bullying until one week before Prince hung herself. He said there were some bullying incidents reported to school administrators, who handled them appropriately.
"They didn't know all the things that were going on, unfortunately. Those things accelerated greatly on the last day of her life," Sayer said, referring to how students taunted Prince and threw a soda can at her on her final day in school.
"The last day of her life was incredible," Sayer added. "Several things happened, but, again, were not observed by any staff member in time to stop what ultimately happened."
Sayer also said that Prince herself did report bullying to an assistant principal and a student was immediately suspended. Both he and school committee Chair Edward Boisselle said they are saddened that the community is so divided.
Boisselle admitted that having residents escorted out of Wednesday night's meeting by police probably didn't help.
"I probably allowed myself to become, not out of hand, but I was very disturbed because I tried to make the format very clear," Boiselle said.
"Obviously, the first gentleman that got up and actually gave the sign of somebody hanging and advised us to hang the superintendent," Boiselle added, referring to Krock, "I can't think of anything more lewd than that. And I felt like we had to have him removed."
Boiselle stepped down as committee chair last night, but he remains on the school committee. He insists his departure had nothing to do with the controversy, but his one-year term as chair was up.
Some residents say they will continue to push for changes in school leadership. They plan to ask the committee to take up Superintendent Sayer's contract by May 1.
The town's anti-bullying task force makes its recommendations on how to prevent school bullying in June.
Earlier Coverage:
This program aired on April 15, 2010.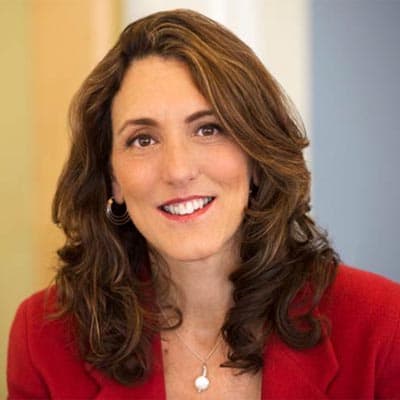 Deborah Becker Host/Reporter
Deborah Becker is a senior correspondent and host at WBUR. Her reporting focuses on mental health, criminal justice and education.