Off-The-Field Issues Weigh On Today's NFL
04:01
Play
This article is more than 9 years old.
On Thursday, Pittsburgh Steelers President Art Rooney II held a news conference regarding his team's quarterback, Ben Roethlisberger.
"We believe each of our players not only has the responsibility to live up to the highest standards on the field, but also to equally high standards off the field," Rooney said. "Receiving the support of Pittsburgh fans around the world has to be earned. I've made it clear to Ben that his conduct in this incident did not live up to our standards."
Roethlisberger was accused of sexual assault early last month in Georgia — the second accusation of its kind against the two-time Super Bowl champion since 2008.
Rooney suggested Roethlisberger could "rehabilitate his image" through hard work, a theory the Steelers became unwilling to apply to one of Roethlisberger's former teammates, Santonio Holmes, who is currently serving a suspension for violating the NFL's substance abuse policy. Pittsburgh traded Holmes after he had accumulated such charges as disorderly conduct, domestic violence, assault and drug possession. Most recently, he was accused of throwing a glass at a woman in a bar and cutting her face.
Does acquiring or re-hiring a guy who has run afoul of the law constitute giving that guy a second chance, or is it the calculated and hypocritical exercise of cynical self-interest?
Some observers might have thought such baggage would make even a former Super Bowl MVP unwelcome in any NFL city. Mike Reiss, who covers the NFL for ESPNBoston.com, says those observers hadn't considered New York.
"But the New York Jets stepped up and said, 'We're willing to take on this risk,' " Reiss said. "And maybe part of their thinking is, 'We are going into a new stadium. We need to sell seat licenses. Maybe we're comfortable at this time with the players we have in our locker room that we can take on someone with a little bit of a troubled background and possibly he'll fall into line with some of the other strong personalities we have.' "
The reality of today's NFL suggests that coaches and general managers must constantly weigh how much a player might help them against the likelihood the player will commit a crime or otherwise embarrass and diminish the team. One question they might have to ask themselves is: Does acquiring or re-hiring a guy who has run afoul of the law constitute giving that guy a second chance, or is it the calculated and hypocritical exercise of cynical self-interest? Bob Sherwin, who writes about the Seattle Seahawks for the Seattle Sports Examiner, offers some guidelines for making that distinction.
"We all believe in second chances," Sherwin said. "But I would encourage people to look up Jerramy Stevens. He's got a long, long history of all sorts of problems: sexual abuse, assaults with a baseball bat in high school, drunk driving. And now he's with Tampa Bay. The Seahawks finally got fed up with him. This is not a guy with a second chance. This is a guy in double figures."
Perhaps a better fit in the "second chance" category would be Donte' Stallworth, who'll be playing for the Baltimore Ravens this season. Stallworth's previous team, the Cleveland Browns, released him after he pleaded guilty last June to DUI vehicular manslaughter and served 24 days in prison. Kevin Cowherd, a columnist for the Baltimore Sun, has been impressed with the sincerity with which Stallworth has expressed regret since the Ravens have allowed him to address the media, and he speculates on how Stallworth's second chance might work out well.
"If he contributes to the Ravens, if he's the wide receiver, the down field threat they really need, I think all the other stuff is going to be forgotten. That's the nature of fans," Cowherd said. "This was a terrible tragedy, but fans forget even terrible tragedies once the player is doing well and the team is winning. So I don't think he's going to face a whole lot more scrutiny than he already has."
---
Bill also spoke with CBSSports.com national columnist and Only A Game analyst Gregg Doyel about this issue. Their audio conversation follows this story at the "Listen Now" link above.
This program aired on April 17, 2010.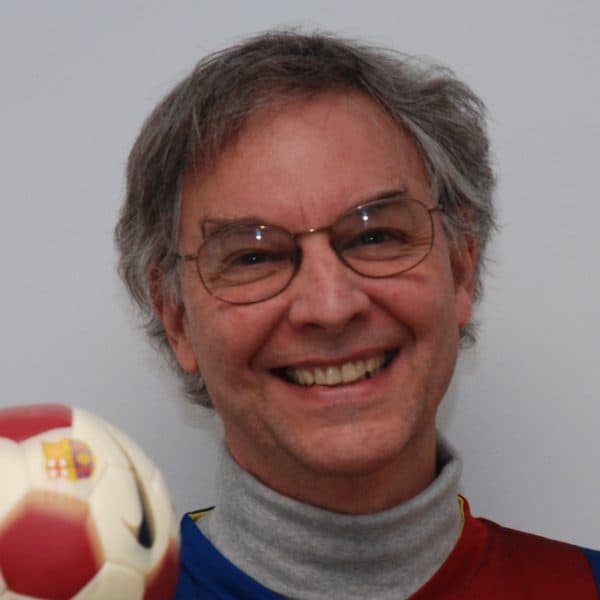 Bill Littlefield Host, Only A Game
Bill Littlefield was the host of Only A Game from 1993 until 2018.