In Hyannisport, A Town Is Divided By Decision
This article is more than 9 years old.
Now that the long-debated plan to build a wind farm off Cape Cod has cleared what could be its final hurdle, residents off the Nantucket Sound remained divided on Wednesday.
Hyannisport is still a sleepy neighborhood this time of year, although some locals who picked up their mail at the post office had strong opinions about the decision of U.S. Secretary of the Interior Ken Salazar.
Mike DiBona was disappointed the project got the green light.
"I just think that dropping in one of the most precious oceans with this view right now is a mistake," he said.
DiBona also expressed skepticism about the offshore technology associated with Cape Wind's implementation.
"There's a lot of things that go wrong," he said. "We need to perfect it on land first and get the kinks out before we run cable out in the ocean."
But Peggy Mason, from Hyannis, thought Salazar made the right decision.
"My position has been that we need sources of power rather than just oil, especially here on the Cape," Mason said. "We're limited with whatever comes over comes over the bridge. It gets expensive. So try it, let's see if it works, then go from there."
Mason is also unconcerned about what the wind turbines would do to her ocean view. Indeed, she says they'd be a welcome sight.
"I think they're pretty," she said, laughing. "You can't go by me."
Many Hyannisport residents, including the late Sen. Edward M. Kennedy, have been long-term opponents of the Cape Wind project.
This program aired on April 28, 2010. The audio for this program is not available.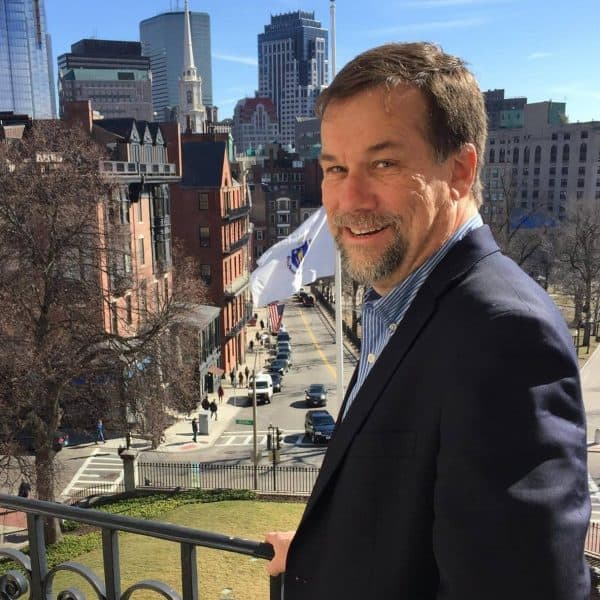 Steve Brown Senior Reporter/Anchor
Steve Brown is a veteran broadcast journalist who serves as WBUR's senior State House reporter.