Water Ban Causes Frustration, Slows Business In Canton
01:25
Play
This article is more than 10 years old.
At the Shaw's Supermarket at Cobb's Corner early Sunday afternoon, many shoppers had one, two or even three cases of bottled water in their shopping carts as they waited at the checkout registers. That is unusual because most stores are struggling to keep the shelves stocked with water. Taryn Altamura, of Canton, normally buys one case of bottled water a week. This time, she picked up three.
"It's a little scary to think that you can't even really brush your teeth with the water, so we're trying to get through it, buying a bunch of water, going to boil what we can," she said.
Also picking up extra bottled water at the supermarket was Rhonda Jansky. She lives in nearby Sharon, which is not an affected community, but her mother lives in Canton and her in-laws live in Norwood — two towns still under the boil water order.
"I spoke to my mother this morning and she was boiling water so that she could take her medicine," Jansky said. "And I said, 'This was crazy,' so I ran to Osco, I ran to CVS, no one had water. Finally at Shaw's here at Cobb's Corner, I found a few cases. So I bought some for each of them, trying to help out."
Residents weren't alone running out to buy bottled water. At the nearby Dunkin' Donuts, manager Lino Correia had to come up with a solution.
"Sunday morning we're usually very busy, but up until 9 a.m., we had nobody, and then we went and bought bottled water at Home Depot, and we started making it, it was pretty good, we did pretty good, considering," he said.
But those few coffee sales didn't make up for a bad day. With temperatures in the 80s, customers were looking for summer drinks — normally on the Dunkin' Donuts menu — but Correia said he wasn't making them because of the tap water ban.
"Some of them understand, some of them are frustrated because they want the ice coffee, so it wasn't too bad," Correia said. "Most of the people understood. A lot of them knew we had a ban."
Later in the day, business was off the Halfway Cafe.
"We do have our beer drinkers, but we're finding we're having a little less dinner business, and the food business has dropped off a little bit because of it," said manager John Lawless.
Lawless said while the situation is inconvenient, the staff is making sure food safety is high priority.
"Just following the safety guidelines, boiling water for a running boil for about a minute, over a minute," he said. "Then we're using that water to prep with, and cook with, and we're using bottled waters and sodas as far as serving customers."
As for the ice used in those beverages, as well as in mixed drinks, Lawless said they've been using bagged ice instead of their ice making machine. However, due to the high demand, the ice distributor hasn't been making any deliveries so his regional manager has been making the ice run. Lawless said he hopes the water crisis is over soon, since his restaurant uses 600 pounds of ice a day.
This program aired on May 3, 2010.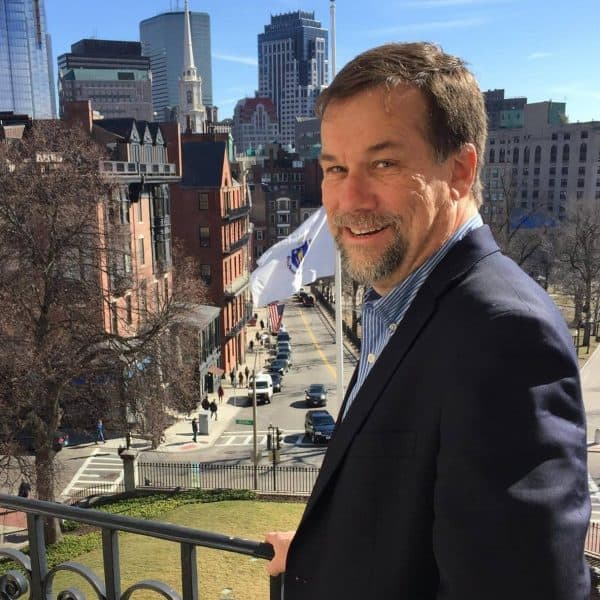 Steve Brown Senior Reporter/Anchor
Steve Brown is a veteran broadcast journalist who serves as WBUR's senior State House reporter.