Mass. AG's Office To Review Hospital's Handling of CEO's 'Improper' Relationship
This article is more than 10 years old.
The Massachusetts Attorney General's office will review whether Beth Israel Deaconess Medical Center acted properly in its handling of the disclosure that the hospital's CEO had an improper personal relationship with a former female employee.
Attorney General Martha Coakley's office is reviewing the case at the request of Beth Israel's Board of Directors. Board Chairman Stephen Kay sent Coakley a letter (PDF) asking that she make sure the board was appropriate in the way it disciplined chief executive Paul Levy.
The board fined Levy $50,000 after he acknowledged, in his owns words, "an error in judgment,"(PDF) and apologized on his blog for any discredit he brought upon the hospital. But Levy was allowed to keep his job, which pays him just over $1 million a year, according to the hospital's most recent financial filings.
Levy also will have his compensation reviewed next fiscal year in light of not having "lived up to the standards"(PDF) of the hospital by engaging in the relationship, the board said.
The hospital's board said in a statement Thursday night that it believes it handled the matter correctly. But it also said that because it has never dealt with an issue such as this before, it decided to ask the attorney general to review the case.
"The Board is confident in its process and the conclusions it reached based on the facts before it," Kay wrote. "Nevertheless, because this mater involves issues of governance not previously within its experience, and in order to fulfill its public trust responsibilities, the Board believes it would be prudent to seek an independent review of its actions."
In its own statement, Coakley's office says it will "conduct a thorough review of this matter and we will make our findings public at the conclusion of this process."
Several sources have told WBUR that the woman involved was a former student of Levy when he was an adjunct faculty member at the Massachusetts Institute of Technology. Levy became her academic advisor and later recruited her to work at Beth Israel, where she was first his special assistant and then worked on the hospital's Needham campus. She received a severance package when she left the hospital last year, the sources said.
The relationship became public after the hospital's board received two anonymous allegations against Levy. The board investigated the allegations and determined they were true, although it has said that while Levy "showed poor judgment," he did not violate hospital policy.
Beth Israel officials declined to comment last night and a lawyer for the hospital's board, Bob Sherman, did not return a call.
Levy, 59, who is not a physician, has run Beth Israel since 2002 and has consistently been a vocal advocate of openness and transparency about the hospital's inner-workings. He was previously executive director of the Massachusetts Water Resources Authority and an executive dean of Harvard Medical School.
This program aired on May 13, 2010. The audio for this program is not available.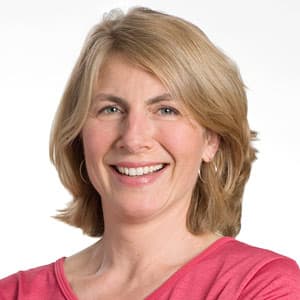 Sacha Pfeiffer Host, All Things Considered
Sacha Pfeiffer was formerly the host of WBUR's All Things Considered.