Praising Mass., Education Secretary Duncan Urges 'Race' Re-Application
03:34
Play
This article is more than 10 years old.
U.S. Education Secretary Arne Duncan started the day Wednesday as Lesley University's commencement speaker, where he warned that state and local budget cuts could force 300,000 teachers across the country to lose their jobs in the next school year. About 4,000 of those, he estimated, would be in Massachusetts. He singled out Brockton as an example of what might happen if Congress does not pass a proposed $23 billion education jobs bill.
"Brockton, not far from here, has sent out layoff notices to 480 teachers — more than a third of the city's 1,200 teachers," Duncan said. "If Congress does not take swift action, millions of children will experience those cutbacks through increased class size, reduction in class time, cuts to early childhood programs, reduced course offerings and extracurricular activities and summer school."
It was a message Duncan repeated often during the three stops he made on his whirlwind visit to Massachusetts. At a roundtable discussion with state education officials at the Paul Revere School in Revere, he touted Massachusetts as a national model for education reform.
"I think if anyone is going to fundamentally change the status quo, I don't know of a better state than here in Massachusetts."-- U.S. Education Secretary Arne Duncan
"I think if anyone is going to fundamentally change the status quo, I don't know of a better state than here in Massachusetts," Duncan said. "If you guys can do it, then it helps demonstrate to the country what's possible."
But many state educators are still smarting that Massachusetts lost out in the first round of "Race to the Top" education funds. One reason Massachusetts lost was because it would not commit to national education standards that have not yet been developed but could end up being lower than the state standards already in place. Duncan said he understands those concerns.
"That's something for the state to consider but I think those standards are going to be very high," he said. "No one is interested in dumbing down standards. Massachusetts is at the table helping to develop them. It's a remarkable state. They had a great application in round one and I look forward to an even better application in round two."
Round two could be worth about $250 million for Massachusetts. State education officials say they are working on an application but are considering whether even to re-apply because of several obstacles. One, of course, is the standards. They say this time, Massachusetts' application will outline a plan to adopt the national standards so long as they are on par with the state's. There's also the question of teacher union support. The American Federation of Teachers, which represents Boston teachers, is not behind "Race to the Top." It calls the program punitive, rather than collaborative.
Boston Superintendent Carol Johnson, who held a closed-door meeting with Duncan at the Josiah Quincy School Wednesday, said she is continuing to talk with the teachers union.
"It is disappointing that the leadership of the American Federation of Teachers here in Massachusetts chose not to support it," Johnson said. "So we continue to have conversations and dialogue with our local and I'm optimistic that we're gonna reach agreement."
But they won't have much time left. The round two application is due at the end of this month.
This program aired on May 20, 2010.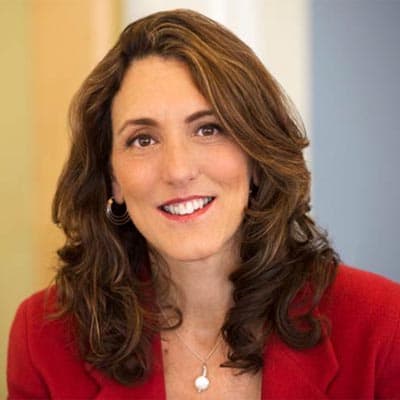 Deborah Becker Host/Reporter
Deborah Becker is a senior correspondent and host at WBUR. Her reporting focuses on mental health, criminal justice and education.