Renewed Calls On Beacon Hill For Probation Department Reform
03:06
Play
This article is more than 10 years old.
Allegations of patronage and cronyism at the state Probation Department have renewed calls for reform to a department that has, in the past, resisted it.
After Probation Commissioner John O'Brien's allegedly corrupt hiring practices were the subject of a series of stories in The Boston Globe, O'Brien was suspended Monday and an investigation was begun into his agency's hiring and promotion of probation officers.
Now, some legislators are trying to get to the root of corruption with law in addition to investigation.
State senators may have first crack at the probation department issue later this week when they take up the state budget. Senate Republicans plan to put forth amendments that would strip the hiring authority from the probation commissioner, and give it back to the chief justice of the Trial Court.
But House Speaker Robert DeLeo, whose top lieutenant reportedly has worked to place several supporters in probation jobs, says he would like to wait until the court finishes its investigation into the department's hiring practices before taking any action.
"Let's see, let's let the review process work its way out. I mean the fact that there are various allegations, doesn't necessarily mean that they're factual," DeLeo said.
DeLeo discussed the probation situation with Senate President Therese Murray and Gov. Deval Patrick at their weekly leadership meeting Monday afternoon.
Patrick said the recent reports on the probation department have helped raise the focus on his attempts to reform the agency.
He says he would still prefer to see the department come under control of the Department of Public Safety, as he proposed earlier this year.
"But the objective is, no matter where it is, to make sure it's transparent, to make sure it is effective, and professional, and that it is about the successful seamless re-entry for people coming out of prison, and back into society," Patrick said.
The other candidates for this fall's gubernatorial race expressed doubt about placing probation under the control of the executive office. Republican Charles Baker is calling for the system's reform by placing the department's purview under the courts. Independent candidate and state Treasurer Timothy Cahill agrees.
"I don't support Gov. Patrick's attempt to just hijack the agency for him and his patronage desires," Cahill said. "I think it needs to go back where it was and I think that's where it should have been all along."
Both the wife and daughter of now-suspended O'Brien have jobs in Cahill's state Treasurer's office. But Cahill maintained both were qualified for what were considered entry level jobs in the lottery and abandoned property divisions.
This program aired on May 25, 2010.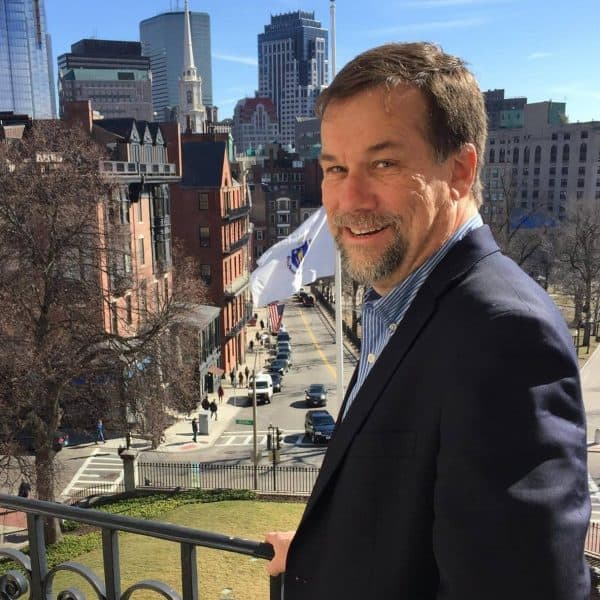 Steve Brown Senior Reporter/Anchor
Steve Brown is a veteran broadcast journalist who serves as WBUR's senior State House reporter.