New Flood Zone Maps Could Raise Insurance Rates
04:17
Play
This article is more than 10 years old.
In Cambridge City Hall, up on the third floor, there's this big, yellowing crinkled map that shows which areas are most likely to see water when there's a bad flood. The effective date on this map is 1982.
This map has changed.
At the Boston office of the Federal Emergency Management Agency, David Mendelsohn, a risk analysis mapping coordinator, pulls out the new flood zone map for Middlesex County.
"This whole area of Arlington and Cambridge used to be called the Great Swamp," Mendelsohn said.
Mendelsohn is a risk analysis mapping coordinator. And he says new technology helps FEMA do a better job of forecasting what areas will be under water in a so-called "100-year-flood." But he says it's not just technology that's changed since 1982.
"The landscape is a dynamic landscape. The more buildup we have in the upland areas, the faster the water's gonna run off. It runs off the roofs, the driveways, even the lawns!" Mendelsohn said.
Under the new maps, many Middlesex County residents who were not in a flood zone before will be in one starting a week from today. And that mean's they'll need high-risk flood insurance, a much more expensive package than low-risk flood insurance. Residents in soon-to-be high-risk areas can still buy flood insurance at their low rates — but only until the maps go into effect. That gives them one week.
When these maps were introduced a year and a half ago, many residents were angry they'd now have to buy flood insurance. Vaughn Mullen, of North Cambridge, was one of them.
"I thought it might have been overkill. Your house is never going to float away. It's not like the Midwest," Mullen said.
But today Mullen thinks it's a good idea. He's buying it, and thinks his neighbors should, too.
"Anybody who knows what's going on should do that. Otherwise they're going to find themselves in a lot of trouble," Mullen said.
For many people, the change of heart came after the record-breaking flooding that happened here last March.
"So basically the water came up to here two inches from the top of the basement," said Scott Sibert, who saw a small creek burst its narrow bank, flood Route 16 and rushed into his neighborhood.
"Probably 100, 150 yards, that normally is completely dry became solid water," Siebert said. "We had lakefront property pretty quickly."
People who'd never had water in their basement got water in their basement.
"When floods like the ones we had in March occur, we find a lot of people wishing that they had bought flood insurance," said Laren Pawlik, an outreach coordinator for FEMA. She said heavy rains actually helped her make what's normally an unpopular case.
"Especially in this economy, no one wants an extra bill," Pawlik added.
Federal flood insurance does not cover water damage to stuff you leave in your basement. What it does cover is the big ticket items — damage to the foundation and anything above the basement.
It's required for any high-risk flood zone home or business whose mortgage is backed by the federal government. But the insurance is subsidized by the feds, too. Pawlik says Middlesex County residents who will be in a newly designated high-risk flood zone can still buy insurance today to be grandfathered in under the low-risk rate.
"If they wait until after the maps go effective, they will be subject to buying a policy for that high risk area," Pawlik said.
That can cost two or three times as much. It's why Pawlik wants Middlesex County residents to get on it. The deadline is a week from today.
"It's when the check clears. It's not when they go down and gives the check to the flood insurance agent. I can't emphasize that enough. We're really recommending people use a credit card if they can," Pawlik advised.
Detailed information about the new flood zone maps can be found at www.msc.fema.gov.
This program aired on May 28, 2010.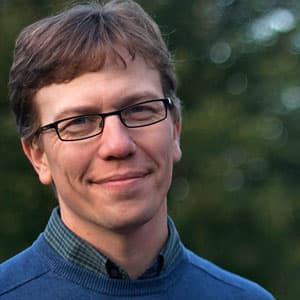 Curt Nickisch Business & Technology Reporter
Curt Nickisch was formerly WBUR's business and technology reporter.