Mass. Senate Committee Hears Gambling Testimony
This article is more than 9 years old.
With slot machines a showdown issue, a key Senate committee on Tuesday held a public hearing on legalized gambling in Massachusetts.
Both gambling supporters and opponents packed the State House as the Senate Ways and Means Committee listened to testimony on the Senate gambling bill (PDF).
The legislation, released late last week, calls for three resort-style casinos, including one set aside to be run by a Native American tribe.  It differs from the House bill, which allows only two resort-style casinos but authorizes up to 750 slot machines at each of the state's four racetracks.
Supporters of casinos, like state Sen. Stan Rosenberg, D-Amherst, say they will provide a jolt to the state's economy and create thousands of jobs.
"For a significant number of people who do not have jobs right now, there will be employment opportunities, so that is a social good," Rosenberg said.
"We want to make that sure the state garners a significant amount of revenue that can be used not only to mitigate the negative social implications, but also support other services and programs," he added.
One gambling supporter, Sen. Marc Pacheco, D-Taunton, took issue with his chamber's proposal, saying the Senate bill — without slot machines at racetracks — would actually cost jobs.
"With the adoption of this proposal, we lose about 600-800 jobs almost immediately," Pacheco said, "the jobs that are presently being provided through the racetracks in the commonwealth of Massachusetts."
Opponents argue that the state has not conducted adequate analysis of the proposal, and that the social costs of legalized gambling will cause more harm than good.
Sen. Susan Tucker, D-Andover, said the state doesn't have the legal safeguards in place to combat crime addiction.
"And I really did scratch my head and ask why the state is partnering with an industry that requires on-site addiction counselors and 140 pages of new criminal law," Tucker said. "It will end up costing the taxpayers of Massachusetts enormous sums down the road."
This program aired on June 8, 2010. The audio for this program is not available.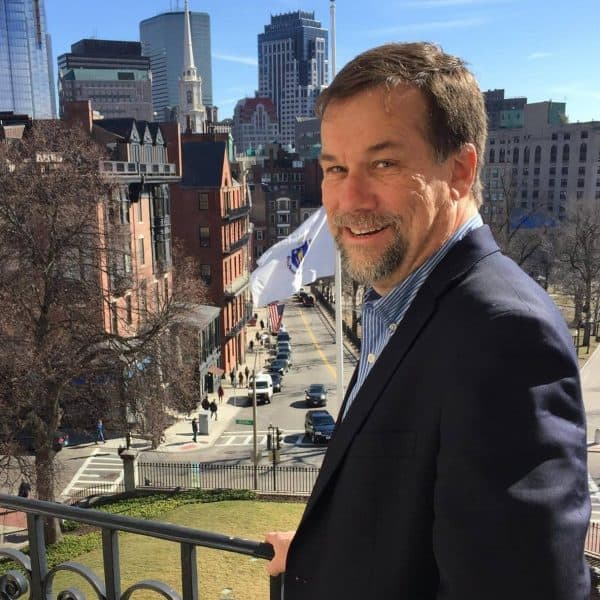 Steve Brown Senior Reporter/Anchor
Steve Brown is a veteran broadcast journalist who serves as WBUR's senior State House reporter.