Promises, Promises: The Human Genome Project A Decade Later
This article is more than 11 years old.
Has the $3 billion Human Genome Project fulfilled its potential?
Ten years after President Bill Clinton announced with much fanfare that scientists had essentially sequenced the entire human genome, paving the way for genetically personalized medical treatment for diseases such as Alzheimer's and cancer, New York Times reporter Nicholas Wade declares that most of those big dreams remain unrealized.
Indeed, he writes, some of the most quaint, low-tech methods for predicting disease — like taking a family history — remain more powerful:
One sign of the genome's limited use for medicine so far was a recent test of genetic predictions for heart disease. A medical team led by Nina P. Paynter of Brigham and Women's Hospital in Boston collected 101 genetic variants that had been statistically linked to heart disease in various genome-scanning studies. But the variants turned out to have no value in forecasting disease among 19,000 women who had been followed for 12 years.

The old-fashioned method of taking a family history was a better guide, Dr. Paynter reported this February in The Journal of the American Medical Association.
Still, influential geneticists, like MIT's own Eric Lander, remain unwavering in their support for the project and how it has profoundly broadened our understanding of the genetic underpinnings of disease. Wade reports:
At this point, some 850 sites on the genome, most of them near genes, have been implicated in common diseases, said Eric S. Lander, director of the Broad Institute in Cambridge, Mass., and a leader of the HapMap project. "So I feel strongly that the hypothesis has been vindicated," he said.

But most of the sites linked with diseases are not in genes — the stretches of DNA that tell the cell to make proteins — and have no known biological function, leading some geneticists to suspect that the associations are spurious.

Many of them may "stem from factors other than a true association with disease risk," wrote Jon McClellan and Mary-Claire King, geneticists at the University of Washington, Seattle, in the April 16 issue of the journal Cell. The new switch among geneticists to seeing rare variants as the major cause of common disease is "a major paradigm shift in human genetics," they wrote.
This program aired on June 12, 2010. The audio for this program is not available.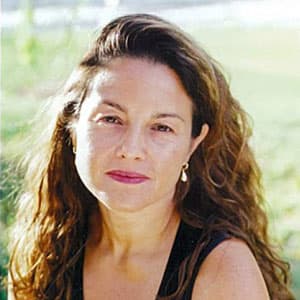 Rachel Zimmerman Health Reporter
Rachel Zimmerman previously reported on health and the intersection of health and business for Bostonomix.