Remembrance: Longtime Boston TV Newsman John Henning Dies
This article is more than 10 years old.
Boston broadcast journalism has lost a giant. And that's not simply because John Henning stood well over six feet tall.
I'm pleased to have known John as a colleague, and as a mentor. He was one of the most approachable people in the field and was always willing to offer career advice and critiques to young reporters, including myself, back in the days when I was a young reporter. What viewers saw on their TV sets was genuine. John didn't have one persona on-screen and another off-screen.
Henning, who died Wednesday night of cancer at the age of 73, was a consummate professional who covered Boston and Massachusetts politics for nearly 50 years.
Nearly all of the TV sets were still black and white when the New York native arrived in Boston in the late 1950s. He started off at WGBH-TV (Channel 2) while going for his master's degree at Boston University. He went on to report and anchor at the three other major television stations, Channels 5, 7 and 4, where he retired in 2004.
[sidebar align="right" width="190"]
Hubbub has more memories of Henning from other former colleagues at WBUR. More...[/sidebar]
One of my favorite John Henning stories was a quotation he was often heard saying whenever the assignment desk would come up with a less-than-brilliant story idea. John's voice could be heard booming in an indignant tone, "You want me to WHAT?!"
The stories John would develop were accurate, thorough and fair. He worked hard developing those stories, gathering tidbits of information from various sources around the State House and City Hall. Through much of the 1980s and 90s, John would anchor the Channel 4 noon news and then catch a cab to the State House, where he would mine the halls and offices for information. John was well respected by his colleagues, his competitors and by the politicians and government officials he covered.
WBUR's Steve Brown worked with John Henning at WBZ-TV from 1991-2004.
This program aired on July 8, 2010. The audio for this program is not available.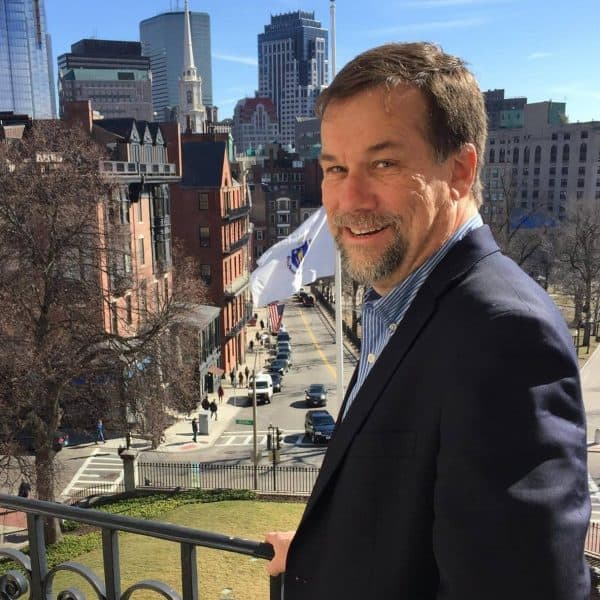 Steve Brown Senior Reporter/Anchor
Steve Brown is a veteran broadcast journalist who serves as WBUR's senior State House reporter.