Mass. Banks Worriedly Welcome Financial Overhaul
02:26
Play
This article is more than 10 years old.
Within days, President Obama is expected to approve the biggest overhaul of financial regulations since the Great Depression.
The bill — co-sponsored by Massachusetts Rep. Barney Frank — passed in the U.S. Senate Thursday with support from the state's junior senator, Scott Brown.
The legislation gives the federal government new power to break up companies that threaten the economy. Other changes in oversight are designed to prevent a situation similar to the financial crisis of 2008 from happening again.
Boston has a big financial services industry. You'd think companies here would be dreading this regulatory clampdown. But you'd be wrong, says financial risk consultant Sohayla Fitzpatrick.
"Imagine if you lived in a house that, since the Depression, didn't have any major repair, yet the neighborhood around it kept changing," Fitzpatrick says.
"Imagine if you lived in a house that, since the Depression, didn't have any major repair, yet the neighborhood around it kept changing."

Sohayla Fitzpatrick, financial risk consultant
Fitzpatrick used to work in Boston for Bank of America and also for State Street Corp., the big institutional bank downtown. She says the new rules will shake things up and inevitably create new winners and losers. The uncertainty of how things will play out makes companies uneasy — but overall, Fitzpatrick says, Boston's financial institutions welcome a more transparent system.
"All the major banks, and the small banks, they know that good governance is better for everyone," Fitzpatrick says.
But is this 2,300-page legislation good governance? Many of the new restrictions phase in over years, and much still depends on how regulators interpret and implement the rules.
"What we have always been concerned about are some of the unintended consequences," says Dan Forte, who runs the Massachusetts Bankers Association.
Specifically, many traditional banks are concerned about the reach of a new agency to protect consumers that's created in the legislation.
"Will this create additional costs on banks that were not part of the problem?" Forte asks, noting that much of the subprime mortgage crisis was driven by largely unregulated mortgage lenders rather than community banks.
Forte says it will be more expensive now for Massachusetts banks to adapt and comply with the new rules. He's afraid those costs will force banks to scale back on consumer or small business loans, or scale up in size — by merging — to meet the new demands.
"Particularly for smaller institutions, you may see the pace of consolidation increase," Forte says. "Which means less choice for consumers."
One more minor point that could add up: the law limits fees on bank debit cards. So, Forte says, Massachusetts banks may have to drop their reward points programs to make up for that.
This program aired on July 16, 2010.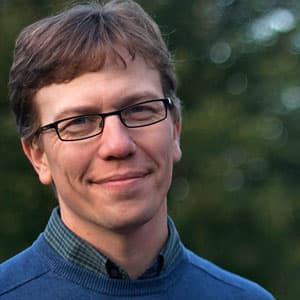 Curt Nickisch Business & Technology Reporter
Curt Nickisch was formerly WBUR's business and technology reporter.