Indie Auto Mechanics Fight For 'Right To Repair'
03:36
Play
This article is more than 10 years old.
Jeff McLeod is on a fishing trip on a remote lake in Maine.  And to head up there, the small businessman from Marshfield packed his family into two cars, including their 2004 Kia Sedona minivan.
"Brought my mother with us, with three kids and all the fishing equipment, that's the only way it's going to work!" he says, laughing.
The minivan's working now, but before the trip, its "Check Engine" light lit up.  McLeod dropped it off with his trusty mechanic, Tom's Service Station in Hanover.  Tom could read the diagnostic code the car's computer was spitting out, but he didn't have access to what it meant.  McLeod would have to go to the dealership.
"When you go to your neighborhood mechanic, you drop it off, 'Hi, Tom, I gave you a call, can you check this out?' It made me uncomfortable that somebody that had done that amount of work for me over the years was not able to do this," McLeod says.
Nowadays, stories like this are more and more common. On Friday, the State House could pass a bill that would force car manufacturers to share sophisticated repair information with independent mechanics, not just their dealerships.  That would make Massachusetts first in the nation with the so-called Right to Repair Act.
At Direct Tire in Watertown, owner Barry Steinberg says the car repair business has been changing.
"The average 2009 car, I think, has something like 18 computer parts in it."
The problem, Steinberg says, is that manufacturers — especially foreign ones — are withholding the computer diagnostics.  How to read and troubleshoot the error codes.  It's gotten to the point that for some cars, Steinberg can't even change the oil anymore, something we all used to be able to do in the driveway.  He says the bill up for a vote would change that — by forcing manufacturers to sell the information at a reasonable price.
"It's a puzzle," Steinberg says. "All we want is the directions to put the puzzle back together."
Ernie Boch Jr. disagrees.
"I think it's like knocking on Coca-Cola's door and saying: 'Hey. I am a little cola place down the street, my cola isn't selling that well, what's the formula to Coca-Cola? Give it to me.' And it's not right!"
"I think it's like knocking on Coca-Cola's door and saying: 'Hey. I am a little cola place down the street, my cola isn't selling that well, what's the formula to Coca-Cola?'"

Ernie Boch Jr.
Boch is a Norwood auto dealer with some of the top performing Honda and Toyota dealerships anywhere.  He says he is forced to invest in costly equipment and sophisticated training for his repair staff.
"We don't call them mechanics. They're technicians," Boch says. "They're like surgeons, I mean, this is extremely complicated, this is not about willy-nilly giving out information and having every Tom, Dick and Harry working on it.
If Tom, Dick and Harry want to do this work, Boch says they should become dealers. But Steinberg, of Direct Tire, says car manufacturers are just trying to protect dealerships.  They make more of their money from follow-up service than they do selling cars.
Pointing to a silver Pontiac Grand Prix that one of his workers is fixing, Steinberg says if the State House does not pass this bill: "Send me a condolence card, because I'll be out of business.
"Cause there's just so many of those Grand Prix's left.  And when they're wear out, they'll be replaced by 2005, 2006, 2010, 2015 cars, and there's going to be fewer cars that we can fix."
If the bill does go into law, it will probably be challenged right away in court, because it could affect copy machine companies, vacuum companies — just about any product that has an authorized service provider.
Related Stories:
This program aired on July 29, 2010.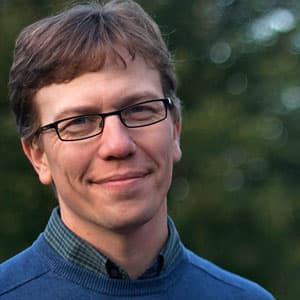 Curt Nickisch Business & Technology Reporter
Curt Nickisch was formerly WBUR's business and technology reporter.