New School Nutrition Law Targets Childhood Obesity
This article is more than 10 years old.
Valerie Bassett, executive director of the Massachusetts Public Health Association, writes about the passage of a new law that takes the fight against childhood obesity into the schools:
We generally think of Massachusetts as a healthy state, but when it comes to childhood obesity, there is much room for improvement.
According to the recent report, F as in Fat: How Obesity Threatens America's Future, by the Trust for America's Health and the Robert Wood Johnson Foundation, Massachusetts ranks 18th, below 17 other states with the lowest rates of childhood obesity. One out of four high school students in Massachusetts is now overweight or obese. For African-American and Latino children in the Commonwealth, the rates of obesity are much higher than for their white peers. This trend has resulted in a rise in preventable type II diabetes for children, leading many to project that this young generation may have a shorter lifespan than their parents.
Today, the Governor signs into law the School Nutrition Bill that takes an important step to establish standards for the foods sold outside of the regular meal at public schools.
Close to one million students are currently enrolled in Massachusetts Public Schools, and most communities have no standards for what is sold in school stores, vending machines, and a la carte in lunch lines. Instead of eating a salad or snack of fruit and cheese, students buy doughnuts, candy bars, soda, and potato chips. In schools, where we aim to set a good example and teach children habits for life, we offer the daily option of unhealthy foods that contribute to the problem of unhealthy weight.
Americans eat too much - at meals and between meals. Some public health advocates and nutritionists believe that schools shouldn't sell anything other than the school meal. But as long as schools sell other food and beverages, they should nourish our children. And what's nourishing is simple: whole, unsweetened, low-sodium foods and drinks.
Some will say this law restricts choice, but it will actually increase the selection of nourishing foods in public schools. It will require schools to make fresh drinking water available along with fruits and vegetables and other healthy foods anywhere food is sold. The Massachusetts Department of Public Health is also charged with developing nutritional standards for food or beverages sold in public schools. We will call for these standards to be the strongest in the nation, so Massachusetts can lead the way in obesity prevention.
This law also makes it easier for schools to purchase directly from Massachusetts farms, and encourages state institutions of higher education to do the same. Data show that kids eat more fruits and vegetables and try new options when they know the food is local.
There is much more work to be done to make all Massachusetts communities places where children and adults have a fair chance to eat healthy food and be physically active. The legislature is on the brink of enacting the Statewide Food Policy Council bill, which would help create a food system that benefits local agriculture and addresses inequities in access to healthy fresh food. The Massachusetts Public Health Association is partnering with other concerned organizations in a new coalition, Act FRESH, to continue to push the frontiers of policy for equity in healthy food access and safe public space for walking, wheeling, and moving.
But today, advocates are gathering at the State House to celebrate healthier schools. The School Nutrition Bill is the culmination of many years work by MPHA, scores of other organizations, thousands of concerned residents, and many state legislators, notably Chairman Koutoujian. We joined together to overcome opposition from the soda and food industry and pass this bill into law.
This law is about giving children the chance to live long, healthy lives.
With no added sugar, this moment is indeed sweet.

(MPHA, along with the American Health and Stroke Association, Children's Hospital Boston, the Massachusetts Health Council and the School Nutrition Association are hosting a celebration at noon in the State House today to mark the bill's passage into law.)
This program aired on July 30, 2010. The audio for this program is not available.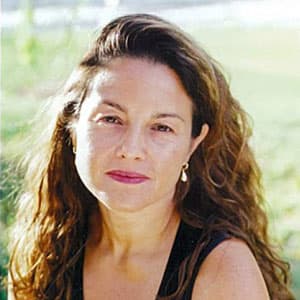 Rachel Zimmerman Health Reporter
Rachel Zimmerman previously reported on health and the intersection of health and business for Bostonomix.