New Law Means Relief For Small Businesses
This article is more than 11 years old.
Jon B. Hurst, president of the Retailers Association of Massachusetts, says a new law set to be signed tomorrow will provide help for individuals and small businesses, but that meaningful health care cost-cutting has only just begun:
As the 2010 formal session of the Legislature ended on July 31st, small businesses and their employees walked away with an important win – the ability to participate in cooperative small business health insurance purchasing. The Governor is expected to sign the bill tomorrow. The Retailers Association of Massachusetts joined forces with a coalition of 46 chambers of commerce and not-for-profit organizations, all determined to get small businesses and consumers finally to the table with big business, government, insurers, and providers! The Legislature and Administration are to be congratulated for passing this important market based reform. Yet the work is not done, and health care costs will again be a top agenda item next year.
Although the opposition was vocal, the Legislature truly delivered for Main Street employers and for consumers. Coupled with vital premium, medical loss ratio and mandate compliance transparency requirements, this legislation provides an important model not only for Massachusetts and other states, but also for the implementation of federal health care reform. A special thank you to our lead sponsors Sen. Steven Baddour (Methuen) and Rep. Steven Walsh (Lynn) for their tireless work!
Up to six cooperatives representing 85,000 lives will be formed under the legislation. The measure helps to push us toward the elimination of marketplace and regulatory discrimination brought about in the mid-90's when groups of 50 or less were prohibited from group buying. This initiative will allow like-minded and motivated consumers to work together through innovative programs previously only used by big employers, including cost and quality data education and usage, wellness programs, and limited provider networks. The fruits of the labor of the groups will mean increased savings over time as more members of the cooperative become better educated and healthier consumers.
This comprehensive reform package also requires extensive insurer disclosure and transparency on premiums, administrative costs, and medical loss ratios by group size--important data to note differentials in the marketplace and to create pressure for comparable coverage for comparable premiums. It will also for the first time require disclosure by administrators of self-insured clients on the level of compliance with state mandated benefits, which under federal law many large employers can avoid. A change in the age rating factors will provide shock rate relief by requiring insurers to rate every year, as opposed to the current 5 year period. Other important provisions will allow for limited network products and an annual open enrollment period in the merged market, to prevent gaming of the system by individuals.
As we look forward to the next session of the Legislature beginning in January, we will be preparing to file legislation to further control healthcare costs at the provider level.
One of the best ways to do that is to ensure that all consumers have clear premium transparency on where each and every dollar of their premium is going. Consumers need to know if they are using services which cost more than the premiums they are paying in. If armed with claims and cost data, employees and their employers can become better educated consumers, leading them to choose more cost-effective providers, and to participate in innovative cost avoidance and health enhancement initiatives such as wellness programs. They then become part of the solution, not part of the problem. Conversely, consumers have a right to know whether they are paying in far more than they are getting back in services. At a certain level, cross-subsidies become unfair, especially in an environment in which government says we must purchase health insurance.
Consumers also have a right to know what mandates they are paying for under state law, how much they cost, and how that compares to federal mandates which large, self-insured plans may follow. Are small businesses and their employees being treated fairly versus big businesses and their workers? If the evidence shows that those consumers covered by self-insured plans are not paying as much for their health insurance due to having to pay for less government mandates, action will be necessary on Beacon Hill to level the playing field for consumers insured by small business plans. Given the fact that over half the health insurance marketplace in Massachusetts is self-insured, one might conclude those plans have lower costs.
Consumers need to be given more say in what they buy, with less decision making done under the pressure of providers and recipients of certain services. Some of the mandates we cover today should be converted to a "mandate to offer," with the consumer having the final say whether a particular service is something they want added at a disclosed price to the ever increasing total premium they are required to pay under state (and soon federal) law. We can all agree that there are services which apply to all of us, and they represent a starting point for government mandates. Yet, mandating everything--including mandates we will never use--leads to unwarranted medical inflation from the providers of those services which leads us away from affordable health insurance.
And finally as national reform begins to take shape, we need a discussion on how to move to the least costly option for local employers and consumers alike. Like the steps recently taken by Massachusetts on education, perhaps it is time to begin considering whether we should embrace the federal standard so consumers and employers from the Commonwealth will join our counterparts in 49 other states.
This program aired on August 9, 2010. The audio for this program is not available.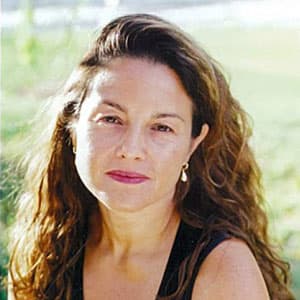 Rachel Zimmerman Health Reporter
Rachel Zimmerman previously reported on health and the intersection of health and business for Bostonomix.