Swimmers Break Record In 16-Mile Harbor Swim
On Thursday, a pair of swimmers in Boston Harbor set a new record for the 16-mile swim from South Boston to the Boston Light and back.
The feat comes ahead of Saturday's eight-mile Boston Light Swim, the longest open-water race in the country, which follows the same route.
Greased up, wearing glowsticks and accompanied by a kayak, Elaine Howley and Greg O'Connor cut through glassy water during the wee hours of Thursday morning, threading around the Harbor Islands. They made it from Southie to the lighthouse on Little Brewster Island in 3 hours and 30 minutes.
They stepped ashore, collected their thoughts and started back. The water temperature dropped to 59 degrees.
Side by side, they skirted Long Island, turned the bend into view of the Boston skyline and finished the race in 7 hours, 7 minutes — shattering the old record by 2 hours and 23 minutes.
Howley and O'Connor are directing this year's Boston Light Swim, as swimmers from all over the country will compete in the traditional race, which began in 1907.
Earlier:
This program aired on August 12, 2010. The audio for this program is not available.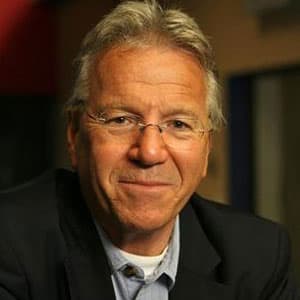 David Boeri Senior Reporter
Now retired, David Boeri was a senior reporter at WBUR.