Amid Uncertainty And Rising Costs, Small Business Hiring Stays Cool
03:16
Play
Massachusetts added 19,000 private-sector jobs in July, the largest monthly job gain in the private sector in 20 years.
It's good news, but many small businesses are still holding off from hiring. An unusual mix of weak demand, uncertain costs and new productivity options is making many small businesses err on the side of caution.
In Waltham, about a dozen small business owners sit around a wooden table. There's rich carpet and nice lamps, but they're bemoaning the state of the economy.
Bob Marcou, who owns Marcou Jewelers on Moody Street, says his customers have been spending less as his costs keep going up.
"Health care is the killer," Marcou said. "I mean, every year as it goes up — you used to worry about your rents, the heat and the light. The health care thing is the big killer."
Another killer is access to credit. Bill Honeycutt, the owner of the restaurant John Brewers Tavern, wants to expand. But he says getting a commercial loan from a bank isn't what it used to be, either.
"You know it used to be a phone call! I need this, I need that," Honeycutt said. "You had to jump through some hoops to get it. Now, it's the total opposite of that. They don't even want to hear you!"
And Mayda Chaprazian, the owner of the printing company Arvest Press, says she can't event think about hiring. She says the retail economy is just too weak.
"I'm surviving. I'm Armenian. I'm a woman. And we've been around for 24 years. I'm not giving up," Chaprazian said. "But! But. This is hard for a small business to take."
If all this sounds like a familiar refrain, it's because it is. This small business roundtable was actually held back in late February. Talk to some of those small business owners today, and you hear the same things.
Nigel Gault, an economist at IHS Global Insight in Lexington, says the economy has been "in like a lion, out like a lamb," and that's part of what's keeping businesses wary.
"Around February, March time, it maybe looked like things were picking up. But unfortunately, we've fallen back again since then," Gault said.
At the same time, businesses are unsure what a new position will really run them, considering how health care costs are going up and new regulations may hold revenues down.
"The underlying demand picture is still extremely weak," Gault said. "And then you add in these other worries on top. You've got a recipe for, essentially, inaction."
Meanwhile, businesses that need more productivity have new options, including new technologies like cloud computing.
Michael Schrage, of the Center for Digital Business at MIT, says small business owners now have to wonder if they'll do better by outsourcing things as simple as payment processing. Or, he says, maybe they just want to network existing employees better to get more out of them.
"People think to themselves, 'Hmmm! Maybe it's cheaper and more cost-effective to use technology better than to hire someone new,' " Schrage said.
This program aired on August 19, 2010.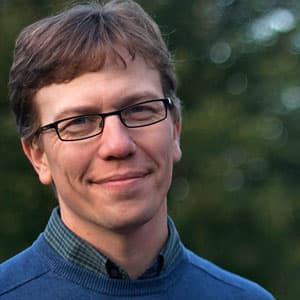 Curt Nickisch Business & Technology Reporter
Curt Nickisch was formerly WBUR's business and technology reporter.