NASCAR, Courting Minorities, Is 'Changing Lanes'
This article is more than 10 years old.
Love it or hate it, but there's no denying that reality television has boosted the careers of singers, fashion designers and even poor souls who want to work for Donald Trump. But is there room for one more group to raise their fortunes on reality TV?
All of the drivers in contention for NASCAR's Chase for the Sprint Cup, the sport's version of a post-season, are white men. It has been that way since 1963, when Wendell Scott became the first and only African-American to win at NASCAR's highest level.
"Changing Lanes," narrated by the rapper Ludacris, debuted this week and promised to find the next face of NASCAR. But not just any face. "Changing Lanes" is a production of NASCAR's Drive for Diversity program, an initiative to bring more minorities and women into the good-ole-boy sport of auto racing.
Ryan Gifford is one of those young drivers. He raced on NASCAR's K&N Pro Series East in 2009. But when he lost his sponsor due to the economy, he applied to the Drive for Diversity program as a way to stay behind the wheel in 2010. He had no idea that decision would turn him into a reality TV star.
All of the drivers in contention for NASCAR's highest prize are white men.
"As I showed up, there was a bunch of cameras outside and things like that," Ryan laughed. "You know they said it in an e-mail, but you know how us drivers are, we don't really read too much into things."
"Changing Lanes" borrows heavily from other reality TV shows. There are hard-luck stories told over dramatic music, a villain, know-it-all Syrian-American driver Paulie Harraka and even the classic reality TV moment — excited teens jumping on the beds of their new mansion home — a staple of the genre since the first season of the Real World nearly two decades ago.
But there's one trick Max Siegel, owner of Revolution Racing and the Donald Trump of "Changing Lanes," says he was never tempted to employ. The drivers were picked entirely on their ability to drive a race car, not on whether their personality would play to a TV audience.
"The reality of the situation is this is a really serious initiative, and we're gonna be judged based on our on track performance," Siegel explained. "So we couldn't afford to compromise the integrity of the competition for the purposes of the show."
Since the Drive for Diversity program began in 2004, it has been judged for its on-track performance, which has yet to earn an alum a full-time ride in any of NASCAR's top three series. But during the long wait between the TV series wrap back in January and its broadcast debut this week, Ryan Gifford became the first African-American to win a pole in NASCAR's K&N Pro Series East. Paulie Harraka finished 29th at NASCAR's Nationwide Napa Auto Parts 200. And cast member Darrell Wallace Jr became the first African American and youngest driver ever to win a K&N East series race.
But does "Changing Lanes" work as a reality TV show? Tom Conroy, TV reviewer for Media Life magazine, isn't so sure.
"If you look at the time trials in the upcoming episode, they don't give you the results of who actually won the time trial," Conroy said. "Real NASCAR fans want to see a lot of racing, and it looks like they're not really providing that."
Doug Demmons, reporter and editor for the Birmingham News, says the problem isn't with the content of the show, it's with the network that's airing it.
"I'm not sure how many NASCAR will know how to find BET on the channel," Demmons worried. "But if they do find it, yeah, they'll like it."
Max Siegel hopes that the affiliation with Black Entertainment Television will bring more credibility to NASCAR's diversity program and maybe even some new viewers to BET. But will drivers, chosen via a reality TV program, be accepted by NASCAR's long-time fans? Doug Demmons thinks they might, especially drivers like Darrell Wallace Jr., who are backing up their TV appearances with success on the track.
"If they just plucked him out of some late model series somewhere and gave him a nationwide ride, then a lot of fans would say, 'Well, they only did that 'cause he's black and that's the only reason they gave him the ride'," Demmons said. "But when you have a driver who's demonstrated that he's a winner, I think that all kinda dissipates."
Ryan Gifford hopes that's the case. He also hopes that "Changing Lanes" will bring new fans to the drivers on the show.
"They'll look to see how we're doing in the future," Gifford predicted. "If we're running up front and winning races, I think that people will see that people like myself and females and you know everybody else deserves to drive these cars, too."
Gifford is in Nashville this weekend to drive his own car in front of a hometown crowd. Those who wish to see him on "Changing Lanes" will find it on BET, Wednesdays at 8 p.m.
This program aired on September 4, 2010. The audio for this program is not available.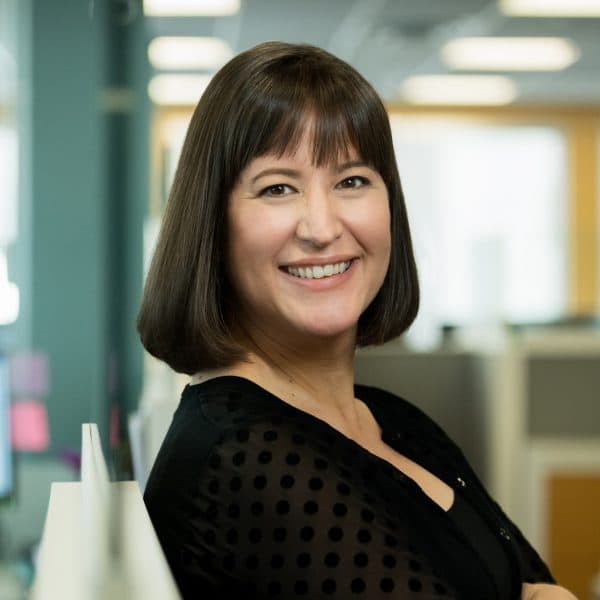 Karen Given Executive Producer/Interim Host, Only A Game
Karen is the executive producer for WBUR's Only A Game.