Field Test: Does Bob Master Hold The Secret To Better Health Care?
This article is more than 10 years old.
As part of our ongoing coverage of health reform and the cost of care, CommonHealth will periodically investigate novel approaches to delivering high quality, affordable medical care. We begin the series with a look at Bob Master's Commonwealth Care Alliance, a nonprofit that has reduced the hospitalization rate of its chronically ill, elderly patients by nearly half since the first enrollee signed on in 2004.
As CEO of this unorthdox hybrid — part health care provider, part HMO, part payer — Dr. Bob Master must take on multiple roles. "We have to play the insurance game," he says. "But that's not our primary role."
Reinventing Primary Care
Dr. Master's ultimate role has been to re-imagine health care delivery. Commonwealth Care front-loads primary care and supports physicians in its network with a dedicated team of nurse practitioners, mental health and behavioral specialists, geriatric social workers and "every medical and surgical specialist known to man."
The organization is essentially a full-service provider of medical care and social support for chronically sick, elderly and sometimes disabled people on Medicare, Medicaid, or both. From the moment a patient signs on, he or she has access — 24 hours a day, 7 days a week — to a nurse practitioner who is armed with up-to-date electronic medical records and has the authority to call in other specialists as needed. Patients can choose from 25 primary care sites around the state, and for the homebound, house calls are also part of the plan.
For those who need to get to the hospital, Commonwealth Care contracts with 8 hospitals in the state, but will only use providers who agree to Medicare reimbursement rates
Continuity of care is essential. So the program offers non-traditional assistance to patients at no extra cost, including transportation to medical appointments and help with daily chores and activities. Commonwealth Care tries to rescue patients from the kind of fragmented, procedure-driven care that can leave them feeling like "an anonymous piece of baggage on a never ending airport conveyor belt, always tagged for the wrong destination," as one senior put it.
Dr. Master, an internist and former medical director of the state's Medicaid program under Michael Dukakis, has been talking about "Accountable Care Organizations" "Medical Homes" and "Global Payments" for years — long before those terms became the buzzwords of health reform, both state and national. "For years, there's been so much noise out there," about how to reform the payment and delivery system, Dr. Master says. But now, things may be shifting. Donald Berwick, the new head of the Centers for Medicare and Medicaid in Washington, is ready to start spending money on innovative health care models around the country. And in Massachusetts, four years after passing health reform and after achieving nearly universal insurance coverage, lawmakers are under intense pressure to control costs.
"How are you going to bend the medical cost curve?" asks Master. "This is it."
The Most Frail and Medically Complex
CCA, which started in 2004 (after earlier iterations) operates three distinct programs. The first, with about 2,800 enrollees, is for medically fragile elderly patients, 70 percent who are homebound or eligible to enter a nursing home. These patients are deemed (in scary bureacrat-ese) as 'dual eligibles' because they qualify for both Medicare and Medicaid. To make this plan work, Dr. Master and others won approval to pool monthly capitated Medicare and Medicaid payments into one stream (you can only imagine how painfully complicated this seemingly straightforward task must have been).
The second program, with about 300 enrollees, is for younger, Medicaid patients with severe disabilities such as spinal cord injuries, advanced cerebral palsy and muscular dystrophy.
In January, Dr. Master launched a new project with Network Health (one of the state's Medicaid managed care organizations) and Cambridge Health Alliance, that serves about 2,300 people, mostly on Medicaid, with terribly complex chronic conditions. These people suffer from multiple late stage diseases, like diabetes, for instance, but many are also active substance abusers with severe mental illness such as schizophrenia and other behavioral problems. In addition to the medical team, this program will deploy a group of community health workers to keep people engaged in their treatment — from keeping appointments and managing medications, to dealing with social problems and accessing social services. (More on this in another post).
Dr. Master is able to re-invest cash into his uber-primary care network through savings achieved by reducing hospitalizations and nursing home placements.
Here are some numbers:
-- In 2008, CCA invested $3.24 million in primary care enhancements above what Medicare would have paid.
-- CCA's hospital use is 55% what would be predicted based on the risk scores of its patient population (Overall savings are in the range of $500 per person, per month, Dr. Master says); nursing home placement is about 75% of what would be predicted.
--Among CCA's homebound elderly, their annual medical expense rate increased 3.8 percent between 2004-2009 (compare that to the general population with a yearly medical expense rate that increased around 7-10 percent.)
--Among CCA's ambulatory elderly, the annual medical expense rate rose 0.2 percent.
"Rationalizing" Health Care
Some in the health care world think that what Commonwealth Care does is so unique that it can't be replicated. And some believe that when lawmakers talk about "payment reform" it's really just a way of shifting costs from insurers to providers.
Others think Dr. Master is on the right track.
Michael Porter, a professor at Harvard Business School and a leading authority on competitiveness strategy and health care delivery, co-wrote a case study of CCA in 2008 with Jennifer Baron, a senior researcher at Harvard Business School.
Ms. Baron told me that she thinks that Commonwealth Care's approach of focusing on a particular patient population is very applicable to the greater population, "and in that sense the state and country can and should learn from the CCA model."
But, she says, the key is to develop deep expertise and understanding in a particular population, and not just assume that one size fits all. "What works best can vary greatly across patient populations," Ms. Baron says. "The activities that create value for frail elderly or disabled individuals differ widely from the activities that will improve patient health and efficiency of care delivery for healthy children or adults with certain chronic diseases."
Indeed, when Dr. Master talks about "rationalizing," rather than "rationing" health care, what he really means is figuring out each individual's specific needs and then delivering appropriate care, hopefully, before an emergency erupts.
Freedom for Docs
The first step for a new enrollee is an in-depth intake assessment with members of the medical team. Together, they create a comprehensive care plan that identifies what additional support, long term care, drugs etc, the patient might need.
That's typically followed by a visit to the primary care doctor, who is essentially free to practice medicine, no longer having to deal with the social issues and other complex non-medical obstacles that can undermine a patient's health. Under this model, the doctor is "leveraging knowledge and expertise, and not having to be the first responder, the data gatherer," Dr. Master says.
"The idea that physicians are completely responsible for coordinating care is illusionary," he says. "We do away with that illusion."
(Future Posts That Focus on CCA Patients and Providers Will Follow)
This program aired on September 10, 2010. The audio for this program is not available.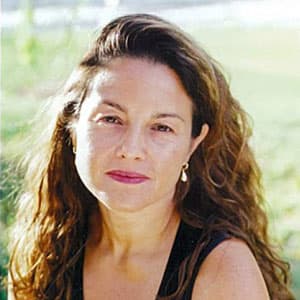 Rachel Zimmerman Health Reporter
Rachel Zimmerman previously reported on health and the intersection of health and business for Bostonomix.