Boston Globe To Charge Its Readers
02:38
Play
This article is more than 10 years old.
The Boston Globe is going to start charging its online readers. It will keep Boston.com free, but put its print content on a new website for paid subscribers only.
Newspapers everywhere are trying new ways to make money as advertising and subscriptions fall off. While most papers are experimenting, where you pay more the more you read online, the Boston Globe will part its digital sea of readers. Publisher Chris Mayer says starting next year, the paper will launch BostonGlobe.com alongside Boston.com.
"The website really is targeted to two different audiences right now," Mayer says.
One audience, he says, is the traditional newspaper subscriber. They'll now have to pay to read in-depth journalism and editorials on BostonGlobe.com.
"Others are coming to us, to Boston.com, to skim the news, to participate in different communities of interest and to engage in commercial transactions," he says.
The popular Boston.com will be reserved for them, free-of-charge. It won't have as much heavy news content, but it will still have breaking local news, along with sports, weather, lifestyle, classifieds and more.
"Boston.com is in a really good spot to do this! It has always had remarkable traffic numbers in things other than in-depth news," says Gina Maniscalco, an Internet analyst whose resume includes founding Boston.com.
With some 200 million page views a month, Boston.com is one of the most read newspaper sites in the country.
John Carroll is a professor of mass communication at Boston University. He says by pulling out the subscribers who are willing to pay,"that will target the audience better for marketers and provide marketers with a more efficient division of audiences."
The Globe sent a letter to advertisers Thursday, saying that in the next three months it will start having Boston.com users register with more consumer information.
"So where you're going to pay money on BostonGlobe.com, you're going to pay in information on Boston.com itself," Carroll says. That kind of information is valuable to marketers.
In reality, newspapers have always been in the business of selling advertising. By creating a new digital brand alongside Boston.com, the Globe is trying to get better at what it used to do really, really well.
This program aired on October 1, 2010.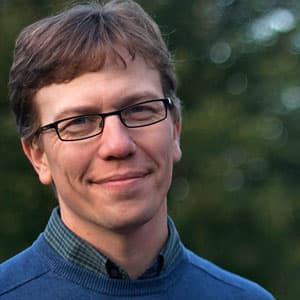 Curt Nickisch Business & Technology Reporter
Curt Nickisch was formerly WBUR's business and technology reporter.