Racking Up Credit Card Debt In College, Not So Easy Anymore
02:46
Play
This article is more than 11 years old.
For college freshmen, the curriculum for Credit Card 101 is changing. New rules in effect this academic year ban card companies from advertising to students. If you're a college student, you also can't get a credit card on your own until you're 21.
Harvard Freshmen: A Case Study In Learning About Credit Cards
Rob Kindman, from North Carolina, Peter Kaplan, from Long Island, and Jimmy Biblarz, from Los Angeles, are typical college freshmen. Typical for Harvard, at least. But no matter where you go to school, one of the things you're supposed to learn is how to live on your own financially. And Jimmy is just getting started.
"So I've got two sort of credit card-esque things," Biblarz says.
He's still doesn't quite know the terms.
"I guess they call it like a 'check card,' or something," he says. "And this I got just a couple weeks ago. It's actually my parents' credit card and I'm an authorized user."
Plastic-by-dad and debit cards are nothing new on campus. But that's basically all there is now. Under the new rules this year, these college freshmen cannot get a credit card on their own unless they get a steady job or someone else to co-sign. It's designed to keep Biblarz and his roommates from digging the same financial hole that Sally Robinson did, when she was a freshman at UMass-Amherst.
The College Credit Card Debt Epidemic
"You know, got to campus, and I applied for a card, got a free T-shirt. Applied for another card, got a free water bottle, you know, whatever it was," Robinson says.
On average, college seniors had been graduating with about $2,500 on their card balances.
"In the beginning I was really good and I paid my bills off every month. And then I was like: I can let this slide for a little bit, for a little bit. Fifteen cards later, a little bit was a really big number."
That "big number" was $20,000. The big wake-up call came after graduation, when she applied for a car loan so she could drive to her first job... and got denied. Ever since, she's been trying to pay off that debt.
"Here it is 10 years later, I'm in my early 30s. I just counted and of the 15 cards I had, I still have about six of them that I'm trying to figure out how to pay them off and get rid of them," Robinson says.
Stories like Robinson's led to the push in Congress to cut back on easy campus credit. On average, college seniors had been graduating with about $2,500 on their card balances.
Now there's an early indication the new law's working. Interest rates on those limited student cards have fallen more than 2 percent compared to other cards.
Pros And Cons Of The New Credit Card Rules
But there's a downside. Students with debit cards only won't graduate with bad credit, but they don't have the chance to build up a good credit record, either. Still, Ben Woolsey, an analyst at creditcards.com, says the new restrictions are good overall.
"I think it's good for young consumers to not have access to easy credit. If they do still need it and are interested in having a credit card as opposed to a T-shirt, there are still avenues for them to do that," Woolsey says.
The upshot is that the new climate is forcing incoming freshmen to wade into the consumer credit pool more slowly.
Back at Harvard, Kaplan, Biblarz and Kindman are making a CVS run outside their dorm.
"Should we use our credit card?" Kindman asks.
They spend most of their discretionary dollars at Harvard Square: midnight orders for Chinese food, ice cream at J.P. Licks. They know their parents see the bills and will call if there's anything crazy. Bilbarz and Kaplan both get their statements online, and they see how the $5 here and $10 there add up.
"Oh crap, I spent $40 today on nothing!" Bilbarz says.
"It makes you feel like an adult, though. Check my transactions and transfer my payments and stuff. Even though my transactions are like four dollars for ice cream or something, but it's definitely like a good transition into adult life," Kaplan says.
Bilbarz says they know they have a lot to learn, even though they're smart enough to get into Harvard.
"That doesn't necessarily make us smarter with money," Bilbarz says.
No it doesn't. But these Harvard freshmen have four years (at $50,000 a year) to get smarter. When they graduate, if all goes well, credit card debt will be the least of their worries.
This program aired on October 4, 2010.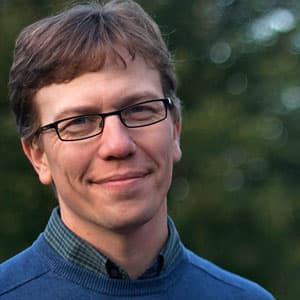 Curt Nickisch Business & Technology Reporter
Curt Nickisch was formerly WBUR's business and technology reporter.