Blogging For U.S. News & World Report: A Cautionary Tale
This article is more than 10 years old.
This borders on inside baseball, but it's so outrageous, I have to post it:
Here's the story of Mary Knudson, a longtime medical writer for The Baltimore Sun and author of the book, "Living Well with Heart Failure."
According to her story here, posted by the science writer Deborah Blum on a PLoS blog called Speakeasy Science, Ms. Knudson happily agreed to blog for U.S. News & World Report about health, specifically heart failure-related matters, her area of expertise. Little did she know that the publication would use her words as advertisements — literally.
Ms. Knudson writes that the first time she scrolled over one of her stories, she was "surprised" to see words highlighted in the text.
"I hovered over them and was shocked to see what jumped out. First was the picture of a man's face and the message with it told me to support him for senator. Next out came an ad for baby lotion for diaper rash. And then springing from a word in my story on heart failure was a direct link to a website that sells genetic tests. Whoa! I'm sending my readers to a company that sells genetic tests? A journalist could write a story warning consumers to beware of genetic tests because of their limitations and shortcomings. These links from my story to commercial products were unacceptable to me. I couldn't have ads jumping out of the words of my blog post."
Later, Ms Knudson found that "the words 'heart failure' which likely would appear in each of my blog posts and sometimes more than once in the same post automatically sent a reader to the Cleveland Clinic for an explanation of heart failure. I couldn't provide my own sidebar on heart failure to link to or choose the site I would send my readers to for more information about heart failure? No. I was told by a producer at U.S. News that the magazine has "a partnership" with the Cleveland Clinic and that all stories across the health section of U.S. News will link to the Cleveland Clinic for certain words including "heart failure." The producer said the magazine also has "partnerships" with a few other hospitals."
(Don't forget what U.S. News is best known for: its wildly popular rankings of hospitals, law firms, schools and many other industries).
Needless to say, Ms. Knudson ended that blogging job pretty fast.
I asked her how she felt on seeing the ads and odd links springing from her words. She sent me this email: "I was so startled when I saw that man's face jump out of my blog post, I couldn't get his image out of my mind for a couple of days. My surprise continued when I saw the ad for baby lotion. Then when a word in my blog post linked directly to a company that sells genetic tests, I felt angry and betrayed by a magazine that has the word "News" in its title. This is journalism? I appreciate that news media have to find new ways to survive in this changing era of the Internet. But not at the expense of integrity. I realized that I would feel embarrassed to blog at usnews.com. The magazine hadn't just betrayed me. It had betrayed journalism."
And just so you know, CommonHealth will never sneakily embed ads in our content, or send you off to commercial "partners" when you click on certain words in our posts.
At least we hope so.
This program aired on October 7, 2010. The audio for this program is not available.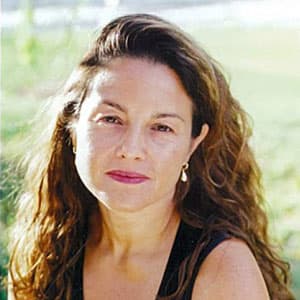 Rachel Zimmerman Health Reporter
Rachel Zimmerman previously reported on health and the intersection of health and business for Bostonomix.