E-Mails Suggest Cahill Used State Lottery To Advance Campaign
02:41
Play
This article is more than 10 years old.
There are more developments and accusations in the case of independent Tim Cahill and his former campaign aides.
In Norfolk Superior Court Wednesday, the judge ordered the defendants to submit sworn statements indicating whether they divulged any confidential information outside the Cahill campaign, and if so, to whom.
But the judge's ruling also released e-mails from the aides that suggest Cahill, the state treasurer, was using the state Lottery to advance his candidacy.
A Day In Court
The Norfolk Superior Court here has housed the trials of Sacco and Vanzetti, abortion clinic shooter John Salvi and other defendants whose crimes shocked the conscience. Wednesday came the case of "Cahill for Governor" versus the four top strategists he accuses of trying to take him out.
His attorney, Joseph Demeo, sounded like a prosecutor describing treachery and betrayal.
"They sabotaged Tim Cahill's campaign while they were on his payroll," Demeo said. "We know that they were plotting against the campaign while he was paying them."
In the business world this would be a garden variety breach of contract case. But this is politics, not business. There's a ticking clock — the election — and Cahill's attorney was on the manhunt for who gave what to whom in the campaign of Republican Charlie Baker, to which Cahill's own running mate, Paul Loscocco, defected.
As Election Day Nears, Accusations Increase
And on Wednesday, Cahill's attorney raised new suspicions, saying that just after Cahill's senior strategist bolted and just before Loscocco endorsed Baker, two of Loscocco's top aides reported their laptop computers had been stolen. The aides told contradictory stories, according to Demeo, first saying their laptops were stolen in Boston, then filing a police report saying they were stolen in Somerville. Furthermore, Demeo said outside the courthouse, the police report noted that the car they were stolen from was left unlocked.
"They were within the possession of Loscocco aides. It raises questions in my mind. I think there's a lot of smoke, and from what we've seen in the e-mails, there may well be fire, I don't know yet," Demeo said.
Shortly after the disappearance of the laptops, Cahill's lawyer asserted, his supporters were being solicited by the Baker campaign.
"We don't understand how the Baker campaign would have their e-mail addresses if they never contributed to Republicans before," Demeo said.
Voter databases, e-mail, telephone systems, donation lists...Cahill's attorney told the judge she should bar the defendants from disclosing any of it to other candidates or their allies.
"Think about what happened here, you had these political mercenaries who took our campaign information while they were on the Cahill payroll," Demeo said.
The Defendants Deny Accusations
The defendants deny that characterization. None of them were in court, but were jointly defended by attorney David Kerrigan. He called them "public-spirited whistle-blowers" who Cahill was trying to silence.
"This case was never about the defendants sharing information about budgets, plans and strategy for the campaign going forward," Kerrigan said.
"The concern was always about the Cahill's campaign's efforts to muzzle them from what they deemed to be improprieties in the campaign."
The State Lottery
Those alleged improprieties involve the lottery. After the Superior Court judge ruled the defendants could disclose any information they might have that the Cahill campaign had violated any laws, a series of e-mails was released that the Cahill campaign had wanted to impound:
"As you review those, you'll see that the concern was about whether a political campaign was using public employees and taxpayer money to get Tim Cahill elected," said defense attorney Christopher Kenney.
In one e-mail at the end of July, Cahill's campaign strategist wrote: "Get the lottery immediately cutting a spot and get it up. Needs to focus on the lottery being the best in the country and above reproach."
But being above reproach would mean separating advertising the Lottery, which is a state agency, from advertising for Cahill.
Yet, in these e-mails the political strategist for Cahill's campaign for governor is involving himself in Lottery advertising.
"How do we get the lottery ball rolling?" he asked in another e-mail. Then on July 27, he wrote, "Yes on lottery ads and he has plenty of money...I'm going to speak to the ad company."
Kerrigan said they are pleased with the court's order.
On the other side, the attorney for the Cahill campaign also got to say the judge had given them everything they wanted.
"And significantly in compelling the defendants to answer under oath and identify who the information was disseminated to," Demeo said.
Wednesday night, Cahill denied there was any connection between the state Lottery and his campaign to be governor.
Meanwhile, the defendants' sworn statements are due Monday, when we'll know if the case amounts to anything more than a fire in an amusement park.
This program aired on October 14, 2010.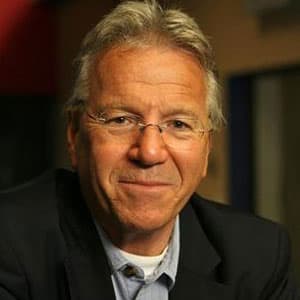 David Boeri Senior Reporter
Now retired, David Boeri was a senior reporter at WBUR.