Our Next Governor: On The Big Dig
05:41
Play
This article is more than 11 years old.
The project lasted 26 years, spanned two generations of political leadership and cost $15 billion. We are talking, of course, about Boston's central artery project — the "Big Dig" — which has become one of the flash-points in the debate between incumbent Democratic Gov. Deval Patrick and his Republican challenger Charlie Baker.
The Debate
This is a debate that won't go away in this election, and it's hardly surprising. After all, the Big Dig was the largest public works project in the country. It cost billions of dollars and became a sorry symbol of cost overruns, fatal construction flaws and lax — even reckless — oversight.  And yes, Baker had a role, which has prompted political attack ads like the one from Bay State Future, a pro-Democratic organization. The ad makes the claim that Baker "was the chief architect of the Big Dig financing scheme that cost tax payers $15 billion."
It's a tough ad, but it's obviously misleading. The total price tag of the 26-year project was $15 billion, but the ad makes it sound as though Baker was responsible for all of that. He wasn't.
"That's clearly unfair," says Michael Widmer, president of the Massachusetts Taxpayers Foundation. "Baker wasn't managing the project, and he was only there four years."
Widmer's group is non-partisan, so he helped guide WBUR through some of the charges and counter-charges about the Big Dig in this political season.
"On the one hand the governor has exaggerated Charlie's impact on the funding of the central artery," Widmer says.  "On the other hand Charlie Baker has understated his role in the funding."
Baker's Big Dig Funding Scheme
Consider the charge that Patrick makes again and again, about what he calls Baker's "Big Dig Funding scheme."  In a recent debate, Patrick said Baker's plan "starved other infrastructure projects and resources in order to pay for the Big Dig, and it misled the public about the true cost of the project."
[sidebar title="Our Next Governor:" width="200" align="right"]
[/sidebar]
First of all, here's how that "funding scheme" worked.  Baker served as secretary of administration and finance for four years in the mid-1990s. To help cover the rising costs of the project, he designed a plan — which was approved by the legislature — to borrow more than $1 billion against future federal highway dollars.
The problem, according to Widmer, "was that it undercut the state's ability to fund transportation years into the future, and we now are paying about one-third of our federal highway aid each year to pay back these bonds." That means for years the state could not repair its bridges and roads.  So on this point, Widmer says, the governor is right.
For his part, Baker says that the plan he put into place "was virtually identical to the one the governor put in place to deal with his bridge reconstruction program."  According to Widmer, "there's some truth to that, but not totally."
What's true is this: Like Baker's Big Dig plan, Patrick also borrowed against future federal highway dollars. The difference, however, is that Patrick's plan took care of those bridges and roads.  Widmer says Patrick borrowed money to repair them, while Baker borrowed to cover the exploding Big Dig costs.  "So in this regard Charlie's right up to a point," Widmer says. "But I think the governor is right in his rebuttal that there is a meaningful distinction."
Big Dig Cost Overruns
Another charge that comes from Patrick is that Baker was responsible for some of the massive cost overruns on the project, and that he failed to contain them.
"What did you do to identify those cost overruns, and try to control that project?" Patrick asked Baker in a recent debate. Baker says that when he took over as secretary of finance and administration in 1994 "there was an $11 billion…hole in the ground in the city of Boston...and there was an $11 billion project when I left in 1998."
Widmer says Baker's answer is not accurate. He examined the financial records from the mid-90s, which show the estimated cost of the Big Dig actually increased — by $3 billion — during Baker's tenure at administration and finance.
"So it did go up on his watch," Widmer says. But Widmer calls Patrick's accusation that Baker was responsible for those escalating costs "unfair."
"[Former] Secretary of Transportation James Kerasiotis was the one who was overseeing the whole project," Widmer says. "Charlie Baker's role was the financing. He was not responsible for managing the project."
Widmer says this is an example of where the Patrick administration and his campaign are trying to tar Baker with all of the problems of the Big Dig.
Where Was Jim?
Finally, one more charge: this one from Baker, who suggests that Patrick is being hypocritical when he tries to tag Baker with responsibility for what went wrong with the Big Dig.
"The only person who was involved in it from stem to stern was Jim Aloisi, who served as Gov. Patrick's transportation secretary," Baker says.
Aloisi was in fact intimately involved with the Big Dig for many years — before he worked for Patrick.  But Widmer says that doesn't mean Baker can duck his role in the project.
"Jim Aloisi did not propose borrowing against future highway dollars," Widner says. "Charlie did."
So who wins this Big Dig debate? It is clear that both Patrick and Baker are guilty of campaign exaggerations — with shades of truth.
This program aired on October 20, 2010.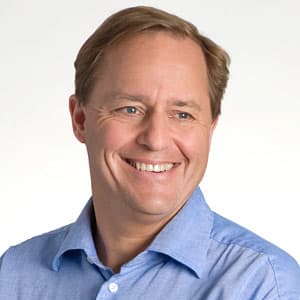 Anthony Brooks Senior Political Reporter
Anthony Brooks is WBUR's senior political reporter.