Prosecutors Say FBI Footage Shows Turner Accepting Cash
04:39
Play
This article is more than 10 years old.
http://www.youtube.com/watch?v=j15LiPxhZok
The video was shaky, the audio was jarring and the cameraman was an amateur, but Tuesday federal jurors got to see what the government calls visual proof that Chuck Turner took a bribe as a Boston city councilor.
"I'm going to jail, fellas."
Walking with a bounce you wouldn't expect from a guy who says he's going to jail, Ron Wilburn headed into the federal courthouse in the morning breeze. Wilburn is the FBI informant and the government's key witness who's now at war with the government.
Credited with secretly taping state Sen. Dianne Wilkerson taking bribes that she later pled guilty to taking, Wilburn secretly recorded Councilor Turner as well.
"I just want you to know that you take care of me, I take care of you. And what you have is my gratitude," Wilburn said to Turner in the secret video from Aug. 3, 2007. His "gratitude" was $1,000 slipped to Turner, the government says.
But Wilburn now says he's off the team. Though the FBI paid him $30,000, he's vowed not to help the government. That led Judge Douglas Woodlock to call him in last week and instruct him that if he didn't testify he was going to jail for contempt of court.
Summoned back to court Tuesday, Wilburn sounded full of fight.
"No comment. I'm going to jail."
But by the time he walked inside the courthouse and got off the elevator on the third floor, the fight was gone. Wilburn was telling people he was too old to go to jail. He apparently then told the judge the same thing.
In a sidebar conference intended to be out of public hearing, Wilburn announced he would testify, according to sources who request anonymity because of the judge's gag order.
Back Wilburn went, out into the breeze, while the court turned to the show-and-tell of his camera sting.
Sitting in Turner's district office, Wilburn is wearing a hidden digital camera and audio recording device for backup. As a businessman seeking a liquor license for his proposed supper club — called Deja Vu — prosecutors say Wilburn was looking for Turner's help.
"Your support has been superb, man, and I really appreciate that," Wilburn said in the video.
Turner never says anything of much significance, mentioning some hearing dates and times at the council for the discussion of liquor licenses.
At one point, Wilburn opens a zipper where he'd stashed five $100 bills and 10 $50 bills, according to the FBI agent who'd equipped him. And then Wilburn makes his big move, mentioning Wilkerson.
"And I told her I'd talk to you, and that I was going to stop by and show my gratitude, and then, you know, after the hearing, I went to show my gratitude again," Wilburn said.
With that, Wilburn's right hand comes up and he extends it. Turner's right hand comes out as if to shake hands, and here the government says the money changes hands.
Watching in the courtroom, reporters turned to each other, some asking, "Did you see it?" And the others answering, "I didn't see it."
The prosecution played it twice. Reporters insisted they still didn't see it. And when the prosecution asked the judge for permission to play it in slow motion, he said no, not for now.
Listen again and all you'll hear from Turner is "Hey," "Alright" and "OK."
"And I want to show my gratitude again. You take the wife to dinner and have some fun," Wilburn said.
Turner doesn't express surprise. The FBI agent testified that Turner took what was in his right hand and put it into his left. A still frame from the video shows something in Turner's hand after the exchange.
"And, I just want to you to know, that, you know, you take care of me, I take care of you."
Note, those words are stated by the alleged bribe-giver, not by the alleged bribe-taker. It would help the prosecution for informant Wilburn to say, "I gave him the money," if he testifies.
Outside court, defense attorney Barry Wilson was asked how he thought the video had played out before the jurors.
"You don't see me upset, do you? You don't see me upset. It will be fine. All I tell you is wait," he said.
Which makes Wilburn a much wanted man.
This program aired on October 20, 2010.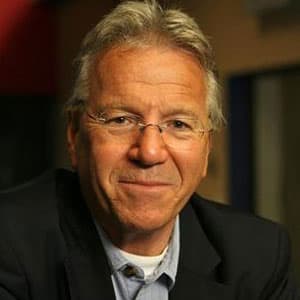 David Boeri Senior Reporter
Now retired, David Boeri was a senior reporter at WBUR.