Workplace Bullies As Health Threats, Especially In Health Care
This article is more than 10 years old.
Normally, we do our best to ignore artificial news events like "disease-awareness" days. But when it crossed my screen that this is "Freedom From Workplace Bullies Week," I jumped at the chance to write about the devastating mental and physical harm that a bad boss — or co-worker — can wreak.
Over the last couple of years, I've watched three friends suffer through jobs turned bad by bully bosses. It was horrifying and infuriating, to see three virtuous, diligent, intelligent people laid low in ways that struck not just the wallet but the deepest sense of self. Said one:
"It was a feeling that never left, that didn't lift when I went home for the night or weekend. It was starting to color all of my experiences. And I had real suicidal thoughts for the first time since my junior year in college, 22 years earlier."
Another started to lose sleep and even hair: "It was awful and threw my entire system out of whack."
The third entered a state of prolonged panic and anxiety-induced exhaustion. I fantasized about writing a letter to her boss: "Do you understand the pain you are causing, not just to her but to her entire family?"
This was not just a flukish statistical cluster. A Zogby International poll commissioned this year by the nonprofit Workplace Bullying Institute — slogan: "Work Shouldn't Hurt" — found that 35 percent of the American workforce had been bullied at work, and another 15 percent had witnessed it.
Now for the health aspects: The research found that among those being bullied, 45 percent reported related health problems. They are so common that on the Workplace Bullying Institute's FAQ, the fourth question is: "Is it normal for my health to be falling apart?" (The answer begins, "It is not good, but it is typical.")
David Yamada, a professor of law and director of The New Workplace Institute at Suffolk University, is a leading legal scholar on workplace bullying, and has been helping to lead a new push to pass a law against it in Massachusetts. (His blog is here.)
His "Healthy Workplace" bill died in the latest legislative session, but plans are afoot to re-launch it next year, he said. Organizers are meeting at Suffolk later this week to strategize.
So what is known about the health effects of workplace bullies?
Summing up dozens of studies, Prof. Yamada said that "At a minimum, we're talking about all sorts of stress-related disorders; clinical depression; in more serious cases, hypertension; at least increased risk of cardiovascular disease; evidence of impaired immune systems. We are seeing symptoms very consistent with Post Traumatic Stress Disorder."
"The other collateral or peripheral harm we're seeing is a real destructive impact on families and personal relationships, much like other forms of abuse, when other family members and friends might not fully understand what the mistreatment is doing to someone. And in the most horrible cases, the term now becoming used in the press is 'bullycide,'" in which "bullying had some relation to someone deciding to take their own life."
I mentioned my friends' experiences and how they had horrified me, and Prof. Yamada said that though he's not "Mr. Sensitivity," he's "a different person than I was ten years ago because of what I've seen people go through." (Note: His work is focused on public policy. He does not take on legal work on individual cases of workplace bullying.)
Health care, he added, is a field known as particularly rife with bullying.
Why?
"The current economic situation in health care makes workplace relations more acute," he said. "It's work that's inherently stressful to begin with, and it attracts a lot of very type A personalities, at least among some of the physicians. I realize that personality trait may be partly their gift in terms of being able to be decisive when treating patients, but sometimes it results in less than wonderful treatment of co-workers, and it can create a lot of problems."
(Nurses are not 100% innocent of bullying behavior either. Check out this Chicago Tribune post titled "Nurses Who 'Eat Their Young.'")
The federal commission that accredits health care facilities has even issued a standard requiring that they address "aggressive, intimidating and disruptive" behaviors at work, he said, because it can be a problem not only of employee morale but of medical errors.
Here's the Joint Commission's report: Behaviors That Undermine A Culture Of Safety.
So what is to be done? There is no stock advice for the targets of workplace bullies, Prof. Yamada said. When bullies are called on their behavior, some may try to fix it, but others will only become more enraged. He does recommend a book by the founders of the Workplace Bullying Institute, titled "The Bully at Work," by Gary and Ruth Namie.
(I'd add my own recommendation: "The No Asshole Rule: Building a Civilized Workplace and Surviving One That Isn't," By Robert I. Sutton. It should be slipped under every CEO's door. Here's what the back jacket says: "The definitive guide to working with — and surviving — bullies, creeps, jerks, tyrants, tormentors, despots, backstabbers, egomaniacs, and all the other assholes who do their best to destroy you at work.")
Bullying targets are often advised to seek counseling, but Prof. Yamada said that "a lot of therapists don't understand what this is all about, whereas if you told them you were being abused by a partner or were being beaten up at school, people would understand it and there'd be something like a therapy protocol."
"We don't have that for bullying," he said. "We're making strides in the media but I compare this to where we were with sexual harassment maybe three decades ago: the term was just starting to hit the radar screens but there was still a sense of denial that there was a problem."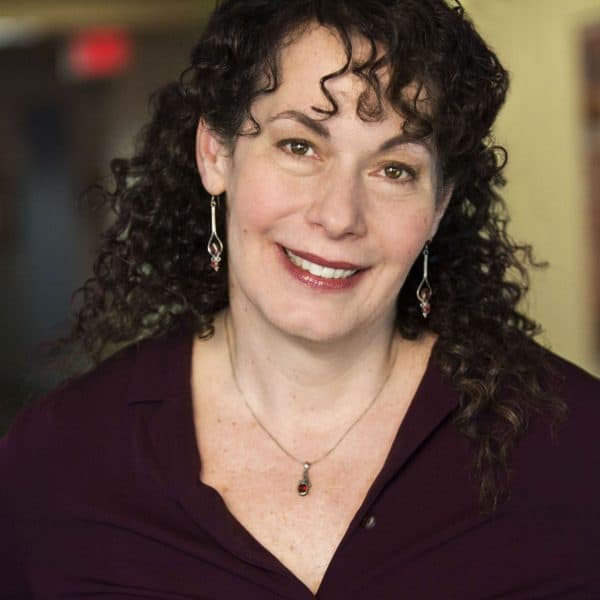 Carey Goldberg Editor, CommonHealth
Carey Goldberg is the editor of WBUR's CommonHealth section.