The Race For The 6th District Gets Ugly
02:48
Play
This article is more than 10 years old.
Update: On Wednesday afternoon, Hudak dropped his lawsuit against Tierney.
---
One political contest that's received relatively little attention this election season is the race for the 6th Congressional District, which encompasses the northeast corner of the state. Bill Hudak, a lawyer from Boxford*, is challenging incumbent Democratic Rep. John Tierney, who has held the seat since 1996.
In the final days of any campaign season — after months of attack ads and dirty politics — there's sometimes one race that raises the bar and offers a substantive and thoughtful debate.  The 6th district is definitely not that race.
This contest in the 6th features a lawsuit with charges of lying and slander. Tierney faces questions about what he knew about the illegal business dealings of his wife, Patrice Tierney. And Republican Hudak has to explain why he put up a poster depicting President Obama as Osama Bin Laden.
 On The Campaign Trail
On a recent morning at a retirement home in Peabody, Hudak told a gathering of about 100 seniors why he's running for Congress.  "We have a congressman in this district," Hudak said, "(who) votes virtually 100 percent with the left wing of the Democratic Party."
Hudak is an unapologetic conservative who opposes abortion, the new health care law and financial reform. He wants the Bush tax cuts extended to even the richest Americans and says illegal immigration threatens the nation's security and its economy.
"Why is it that 10 percent unemployment continues?" Hudak asked his audience. "Is it possible that having so many illegal aliens in our country, is that the reason there's less jobs for the people here?"
What Did Tierney Know And When Did He Know It?
In addition, Hudak never misses a chance to talk about Tierney's wife, Patrice, who pleaded guilty to helping her fugitive brother fill out false tax returns. John Tierney says he knew nothing about it, but Hudak doesn't buy that. "He and his family aided and abetted what they knew was illegal conduct," Hudak said.
In fact, there is no evidence that implicates John Tierney, but Hudak has his suspicions. "His wife pleaded guilty to tax evasion," he said. "So did Al Capone. Does that mean that was the only conduct that was there?"
Among those listening to Hudak in Peabody was George Jelbert, who says he will vote for him. "I'm fed up with the liberals," Jelbert said, who is particularly troubled by Tierney's claim that he didn't know about his wife's business dealings. "My wife takes care of the finances, and I know all about it. How come he didn't know?"
 The Power Of Incumbency
Tierney has his supporters as well — like the union workers who were holding Tierney placards outside the GE plant in Lynn on a recent afternoon. Many of them, like Steve Herrick, a mechanical inspector, have supported Tierney for a long time. "Congressman Tierney has brought defense contracts into the plant over and over again," Herrick said. "He's also very good on all working family issues, whether it's health care or minimum wage."
To supporters like Herrick, Tierney has brought home the bacon, and the congressman has counted on that kind of support to carry his district ever since he narrowly defeated Republican Peter Torkildsen in 1996. Tierney says it would be a mistake to give power back to Republicans like Hudak.
"The problem is if you have someone who wants to repeal every law because it is burdensome then there are no commons," Tierney said in an interview at his Peabody office. "I think Lincoln was right: government should do those things that individuals or corporations won't or don't do. You won't find corporations building public schools. The Tea Partiers and my opponent are so far out of touch with people in this district."
But Tierney says he's not surprised that Hudak is focusing on his wife's legal problems. "He'd love to run against my brother-in-law, my wife's family, but that's not what people are talking about," Tierney said. When pressed by a reporter to explain what he knew of his wife's business involvement with her fugitive brother, Tierney said it had nothing to do with him. "I didn't know of any wrong-doing," he said. "There's no investigation against me, no charges brought, so (Hudak) has to move against my family. And most people don't buy that."
Shift The Focus And Attack
Tierney is doing all he can to shift the focus away from his wife and on to Hudak's policies. To that end, he launched a scathing attack ad against his opponent. "Newspapers call Bill Hudak toxic — a poisonous kook," the ad says.  Among other things, the ad claims that Hudak wants to abolish the Department of Education and end the highly popular mortgage interest tax deduction. But Hudak says that's not true, and this week he filed suit again Tierney, accusing him of slander and libel, and demanded that the ad be taken down. A Tierney spokeswoman says Hudak is trying to suppress political speech.
The ad also takes Hudak to task for displaying a poster he created two years ago of Mr. Obama dressed up as Osama Bin Laden.  Hudak still defends the poster, calling it a parody. "I think the issue is circumstances were different. I have never said since — not once — said anything of the kind."
Tierney, who has easily won re-election in the past, is heavily outspending Hudak. But this year Democrats can't take anything for granted, and that includes the 6th district.
---
Correction: Because of a reporting error, an earlier version of his article listed Bill Hudak's town as Boxborough. The correction, to Boxford, has been made.
This program aired on October 27, 2010.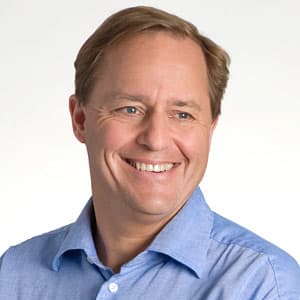 Anthony Brooks Senior Political Reporter
Anthony Brooks is WBUR's senior political reporter.