Turner, On The Stand, Has 'No Memory' Of Meeting Informant
02:22
Play
This article is more than 10 years old.
City Councilor Chuck Turner returns to federal court Wednesday to testify on his own behalf after a withering round of questioning on Tuesday. Turner is charged with extorting a bribe and lying to FBI agents in a case involving liquor licenses sought by a Boston businessman.
Turner was determined to take the stand, no matter how much his attorneys advised him not to. No matter how confident they might be that the government hadn't proven its case beyond a reasonable doubt.
"I've wanted to say my piece since I was arrested. So for me this is just a tremendous opportunity to say my piece," Turner said.
Never previously accused of taking money, the six-term city councilor and 71-year-old champion of the Green-Rainbow Party is now accused of taking a bribe from an FBI informant. Even though his attorney warned him the stand wasn't the best place to defend your honesty, Turner said Tuesday he had an obligation to do just that.
"Then the jury can decide. And then life can go on," Turner said.
Inside the courtroom, the prosecutor quickly brought Turner's attention to the secretly recorded meeting in his district office in August 2007. The government alleges witness Ron Wilburn handed Turner $1,000.
"You met with Mr. Wilburn, right?" asked the federal prosecutor.
"I don't remember," said Turner.
"Are you denying you ever met Ron Wilburn?" demanded the prosecutor.
"I have no memory of meeting him," Turner said.
"Seeing that tape doesn't refresh your recollection?" asked the prosecutor.
"I don't remember," Turner said.
"That day is a big blank to you?" asked the prosecutor.
And for Turner, the tone was set.
Later, after the clock saved him from further fire, Turner spoke outside.
"A lot of 'don't remembers,' 'can't recalls,' 'don't remembers,' 'can't recalls,' is that going to help you with the jurors, sir," I asked Turner.
"Don't know, I just had to tell the truth," Turner said.
Think of a criminal trial as the match up of two narratives: one told by the prosecution, the other by the defense. But "don't remember," "can't recall" is not a narrative. Still, Turner seemed driven to testify.
"They have destroyed a reputation that took me 45 years to build of integrity and service to the community. They came around and recruited Ron Wilburn to destroy my reputation with no evidence that I had ever done anything wrong," Turner said.
"The only thing I can do is to tell the truth."
But by taking the stand, Turner exposed himself to unrelenting questions from prosecutor John McNeil.
Referring to Wilburn's hand reaching out to Turner's on the videotape, McNeil asked, "what did he place in your hand?"
"I don't know," Turner said.
"You don't know."
"I don't know."
"But something changed hands. Isn't that right, Mr. Turner?"
"It looked like that, but I couldn't see it."
"Are you telling the jury you didn't feel anything that day?"
"I don't remember," Turner said.
Turner's attorney Barry Wilson, who'd argued against taking the stand, slumped in his chair.
However, Turner did testify the reason he didn't remember Wilburn was that he meets with 50 to 60 people a month in his office.
"There are a lot of people I don't remember," he said.
"For the record, councilor, if someone stuck $1,000 in your hand, would you remember it?" I asked Turner.
"If somebody stuck $1,000 in my hand, of course I'd remember it. How could you not?" Turner said.
Wilburn, in a phone interview with me Tuesday night, was surprised to hear of that testimony. "He said that to you? You now, this is — this is really a tragedy," Wilburn.
Wilburn expressed sympathy for the man who went down, he said, for a "lousy $1,000." Turner was an FBI afterthought to getting Sen. Dianne Wilkerson, Wilburn said.
But, "when you hear audio and visual tape, you can't tell someone you've not met a person, unless you have Alzheimer's disease. You can't do it. You just can't do it," Wilburn said.
Trembling with emotion outside the courthouse, Turner pulled out a copy of the Bhagavad Gita, a Hindu spiritual guide he'd been reading in the court.
It says, "Your responsibility is to do your work," he said.
"I have done my work. It's up to jury to make the decision. If it comes to my being in prison, so be it. I have done my work," Turner said.
Turner's frustrated lawyers will go back to their work on Wednesday.
This program aired on October 27, 2010.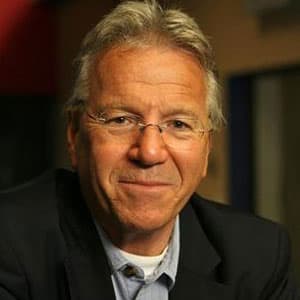 David Boeri Senior Reporter
Now retired, David Boeri was a senior reporter at WBUR.