Treasurer's Race A Fight To The Finish Line
02:30
Play
This article is more than 10 years old.
The wave of voter discontent sweeping through political races this year has also trickled down to the Massachusetts treasurer's race. The two candidates are wooing disaffected voters by making big promises about what they would do as the state's chief financial officer.
Typically it's not a tight political contest, but there's nothing typical about this election year. Consider the candidates: the wealthy businessman, longtime political operative and former gubernatorial candidate is Democrat Steve Grossman. Despite his hefty credentials and wallet, he's in a close race against five-term Republican state Rep. Karyn Polito. She is spending these days leading up to the election highlighting her Democratic support.
"These are people who come here today who are not driven by politics, but driven to do the right thing at a time when our commonwealth desperately needs leadership that is not political, that is going to focus on helping our state get back on track," Polito said.
Both candidates say the other is the political insider and they've had several spirited debates:
Sparring Partners
"That's why I'm running, to create jobs, to revitalize small businesses, that's who I am," Grossman said during a recent debate.
"May I speak to that?" Polito responded. "You've described your other family business as politics and for three decades you've been steeped and mired in Democratic Party politics. I have the belief that you're too compromised as the former chair of both the state and national (Democratic Committee)..."
"What do you mean by compromised?" he said.
"...to be an independent thinker," she said.
"What do you mean by compromised, representative, ethically compromised?"
"No, you have good ethics. No, you did a good job raising money."
"What, corruption on Beacon Hill?"
Grossman is accusing Polito of abusing her power after a Boston Globe review found that two-thirds of the low number Red Sox-Jimmy Fund license plates went to people connected to Polito, even though the plates were supposed to be given to those who requested them first. Polito wrote the bill authorizing the plates and maintains they were handed out properly and the money from them went to the Jimmy Fund charity.
Office Vision
So what would either candidate do if elected? On the campaign trail, they're both upbeat, emphasizing their business experience.
During a stop at the Newton Senior Center, Grossman outlined his plan to protect the public's money and create jobs by boosting lending to small businesses.
"It's clear the big banks have not done the right thing for us," Grossman said. "We bailed them out and it's common knowledge the big banks are not helping small businesses, so we give the money to small businesses if the interest rate is competitive, if they fully protect the money and put those new loans on a website every 90 days."
Polito disagrees and says the state should not single-out big banks. During a campaign stop in Methuen, she promised to be a watchdog and to stop borrowing for new projects until there are better financial plans.
"I as the treasurer am the chief borrowing officer of the commonwealth," she said. "I don't have to sign off on debt and will not easily sign off on debt unless I believe we can afford it."
The Race, And The Treasurer's Role
The latest poll puts Polito and Grossman just two percentage points apart. And Grossman says he realizes that former Gov. Mitt Romney's joke comparing a conservative here to a cattle rancher at a vegetarian convention is not so funny in post-Scott Brown Massachusetts.
"People are angry, upset, frustrated, disaffected, disappointed and fearful," he said. "They want people to look them straight in the eye and, 'Tell me what you stand for and how are you going to solve this problem.' "
Does the treasurer actually solve economic problems? Well, Grossman's plan to have smaller banks bid for state deposits is similar to a program already run by the Treasury. As for Polito's promise to refuse to sign off on debt? In recent memory, the Massachusetts treasurer has never done that and the treasurer is supposed to facilitate the borrowing that's approved on Beacon Hill.
"The treasurer is going to have to get the cooperation of the governor and the Legislature to do some of these things," said WBUR political analyst Dan Payne.
Payne says the treasurer is a money manager whose main job is to invest well. So when voters are evaluating who should be treasurer — which also means serving as chair of the School Building Authority, the state Pension Board and the Lottery Commission — they should consider who they see as the effective manger, not necessarily who is best at capturing the anger this election year.
More:
This program aired on October 28, 2010.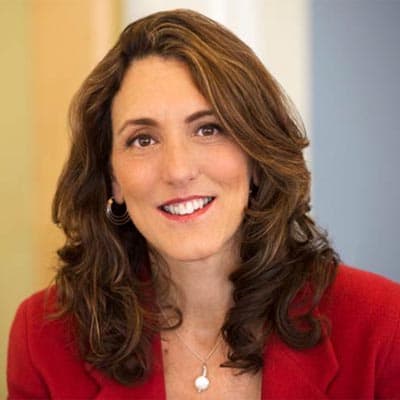 Deborah Becker Host/Reporter
Deborah Becker is a senior correspondent and host at WBUR. Her reporting focuses on mental health, criminal justice and education.