Patrick Begins Plans For Second Term
This article is more than 10 years old.
Less than 24 hours after securing his second term, Gov. Deval Patrick insisted he will serve all four years — but that this term is his last.
"Don't make the mistake that because I'm not running for a third term, I'm not going to press my agenda," Patrick said. "I have had the experience before in this building, and in Massachusetts politics, of people underestimating me, and underestimating my resolve. Don't make that mistake."
The governor fielded questions from reporters Wednesday before a cabinet meeting to set his agenda. On Tuesday, Patrick staved off a challenge from Republican Charlie Baker and independent Tim Cahill to win re-election.
Patrick said he is determined to leave the state better than he found it. "There are a few hard decisions we have to make that we have been making, that I am certain, if we face up to them, will leave a better commonwealth, " Patrick said.
Patrick will be dealing with the same Legislative leadership team in the upcoming year, since House Speaker Robert DeLeo and Senate President Therese Murray are expected to return to their posts. Patrick acknowledged his working relationship with the pair is key to dealing with the economic difficulties still ahead.
"The other thing that has been true of managing through this crisis with the legislative leadership is that we have been drawn closer and we have found ourselves by dint of necessity, of having to reach deeper in our working relationship," Patrick said.
"I am very hopeful, very positive about the continuing working relationship with the speaker and the senate president."
Patrick is hopeful that one major bone of contention with the Legislature — a disagreement over casino gambling — will be worked out over the next two months.
The governor refused to sign a bill passed in July that would have authorized the construction of three resort casinos and allow slot machines at two of the state's four racetracks. Instead, Patrick returned the bill to the legislature with an amendment that stripped the slots provision.
"We have two months before the end of the session. The Legislature has an amendment in front of them right now, where they can enact what we have agreed on which is three destination resorts, and save our differences for another day," Patrick said. "I hope in the remaining months, they'll do just that."
The Legislature has been reluctant to return to a formal session to deal with the casino amendment. So far, no word from DeLeo's office as to whether the the legislature would consider coming back to take up the bill.
As for other priorities, Patrick said he is committed to drive down the unemployment rate in all parts of the state.
"We've got some new tools at the end of the last legislative session to help with small businesses, which is where most of our employment comes from.
"In education, we have tools now to close the achievement gap, and we're going to see that achievement gap actually closed in the next term. And in health care, 98 percent of our residents have health insurance, which no other state in America can claim, but it costs too much, and we want to see the cost of that health care come down," Patrick said.
This program aired on November 3, 2010. The audio for this program is not available.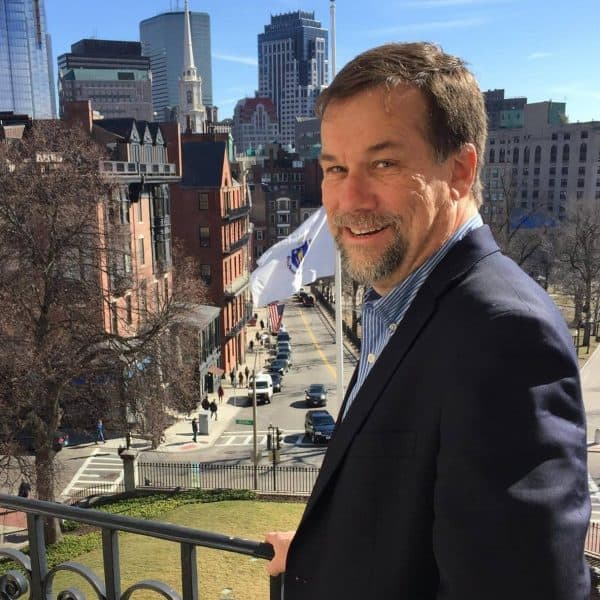 Steve Brown Senior Reporter/Anchor
Steve Brown is a veteran broadcast journalist who serves as WBUR's senior State House reporter.