Boston Fed Chief Defends Latest Stimulative Move
02:11
Play
This article is more than 10 years old.
The head of the Federal Reserve Bank of Boston is defending a controversial monetary policy move.
Eric Rosengren says the Fed is buying $600 billion worth of Treasury bonds and securities in order to stimulate the economy.
"If you were going out to look at the leaves on your lawn," Rosengren explained. "And you want to start your mower, and you pull on the drawstring, and it doesn't quite engage and it puffs and huffs and doesn't quite turn over. So you give it a bit more gas so you get that engine to be going more smoothly. Well the same thing's true for this program."
This program is called "quantitative easing." The idea of buying Treasury bonds is to lower interest rates and stabilize inflation. There are vocal critics, but when he sat down with Morning Edition, Rosengren seemed confident the program would work.
---
Eric Rosengren: We do have some examples in the United States of doing (quantitative easing). We did it during the crisis, primarily focused on mortgage rates rather than Treasury securities. But there's also experience abroad. In England they're doing much the same program and they've had a substantial impact on their longer-term interest rates. And in Japan they've done quantitative easing and large-scale asset purchases off and on over the last 15 years. So there is some international experience, there is some domestic experience with what we did with the mortgages.
This policy works just like more common monetary policy. It's with a slightly different tool — we have to do that — but it's really not dramatically different from what we normally do for monetary policy.
Deb Becker: One of the criticisms has been that inflation will go up too much, this particular plan will make inflation skyrocket. Why do you think it won't?
There are a number of reasons why I don't think it will skyrocket. One, it's not in most private sector forecasts, who have models of the history of the economy and they don't seem to think it will. But more fundamentally, the Japanese experience actually was the exact opposite. Besides taking quantitative easing and doing a fairly substantial asset purchase program, they had problems with disinflation and then eventually deflation. So my biggest concern is that we would have the inflation rate dropping further.
In terms of inflation going up, we have plenty of tools to reduce the size of the balance sheet or to take other actions to slow down the economy if it looks like the economy is growing too quickly.
Are you surprised by the level of criticism for this plan? It seems to be coming from a lot of different camps.
It's an unusual time — the last three years we've been through quite a few unusual times unfortunately. And so during unusual times you'd expect to have people with differences of opinion, both inside the Fed and outside the Fed. By and large we have thought very carefully about what the risks are and nonetheless determined that the economy needed to have a little more stimulus in order to be sure that we really did get the recovery to be as robust as we all want it to be.
What would be the practical consequences of this that we might see in New England?
Well, New England is doing better than the rest of the country, but New England certainly would benefit from the entire country growing more quickly, just as we would benefit from the world growing more quickly.
So our own internal Boston Fed estimate is that the unemployment rate nationally would be roughly half a percent lower at the end of 2012 than it would be in the absence of this program. Now that's a national (rate), that doesn't say where the jobs are in what part of the country, but this is an area that because we are healthier, because our banking sector is healthier, you would expect to get reasonable job growth in New England as a result of stronger growth overall in the economy.
What if it doesn't work?
There are other policies that we can take but I'm assuming it will work.
This program aired on November 17, 2010.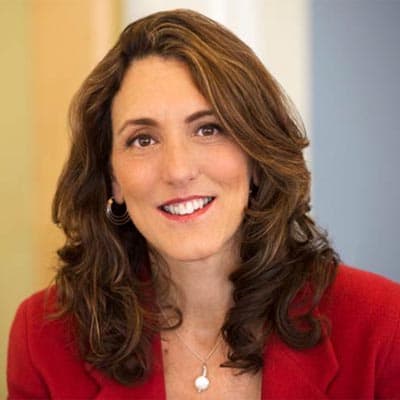 Deborah Becker Host/Reporter
Deborah Becker is a senior correspondent and host at WBUR. Her reporting focuses on mental health, criminal justice and education.