This article is more than 10 years old.
Yesterday, we posted a story about GlaxoSmithKline halting a clinical trial using resveratrol to treat patients with advanced multiple myeloma.
In it, we linked to a story from Xconomy reporting that Christoph Westphal, a local venture capitalist and Glaxo executive involved in the development of resveratrol's pharmaceutical potential, was selling a dietary supplement form of the compound for $540 a year through a nonprofit he and others launched called the Healthy Living Institute.
Today I got an email from the PR person for Westphal's latest venture, the Longwood Founders Fund, seeking to clarify his role in the story, which was later updated to include Glaxo's Louise Dunn responding to Xconomy's follow-up questions. Here is their exchange:
Xconomy: Did GSK senior management in fact order a halt to the sale of resveratrol supplements today after the Xconomy story appeared?

Louise Dunn: GSK has not instructed the Healthy Living Institute to do anything and has no authority to do so. However we have instructed the GSK employees involved with the HLA to cease their association with the organisation. Dipp and Westphal were on the Board on the HLI and were not directly involved in sales of products.

X. If so, why did GSK take such an action?

LD: GSK was not aware that the Health Lifespan Institute was selling a resveratrol formulation on the internet. We believe that there is a potential conflict if the same individuals are involved (however distantly and not for profit) in sales of nutritional supplements containing resveratrol at the same time as contributing to GSK's efforts to generate novel specific and potent sirtuin-based prescription medicines for serious diseases associated with ageing.

X: Did Christoph and Michelle violate their employment agreements or the merger agreement by selling the SRT501 formulation as a dietary supplement, even if it was in a low-dose powder form?

LD: Michelle Dipp and Christoph Westphal are no longer involved with Healthy Lifespan. We can't comment on their employment agreements or the merger agreement.

X: Will there be any disciplinary action taken?

LD: We don't comment on internal matters.
Is everything clear now?
This program aired on December 3, 2010. The audio for this program is not available.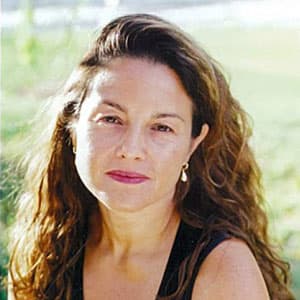 Rachel Zimmerman Health Reporter
Rachel Zimmerman previously reported on health and the intersection of health and business for Bostonomix.