A Gathering Storm of Health Care Costs: Local, State, National
This article is more than 10 years old.
Maybe I'm just sensitized to news on health care costs because it's a central focus of CommonHealth, but the last couple of days have struck me as a gathering storm of daunting reports from all sides — from the national to the state to the local level. Consider:
At the local level, The Boston Herald reports here that health care costs are driving cities and towns to go into the municipal equivalent of credit card debt.
In the most recent example, Gov. Deval Patrick is weighing a proposal to permit Orange, a western Massachusetts town of fewer than 8,000 residents, to borrow $445,000 to cover health care claims and pay it back over the next five years
...
Richard Kwiatkowski, Orange's town administrator, said Tuesday that the high cost of health care - and inaction on controlling municipal health costs on Beacon Hill - had led to the town's predicament and its push to borrow.
"The trust fund has been around since 1991. It's worked for 20 years. What's impacted trust funds is the cost of health insurance skyrocketing," he said. "Until somebody steps up and gets control of that, then you can't collect enough in premiums to cover the amount of claims that are put in."
Kwiatkowski noted that other cities and towns faced similar - in some cases, greater - challenges to covering health care costs. In fact, Orange modeled its borrowing plan on a similar one approved for North Adams last July, Donelan said, describing a "handful" of other communities that have also sought borrowing authority. The North Adams plan authorized the city of about 15,000 to borrow $880,000 to cover excess health care bills.
At the state level, we've got brewing conflict over how to cut health insurance costs for those local workers.
the Quincy Patriot Ledger reports here that Gov. Patrick disagrees with the Massachusetts Municipal Association about how to cut those costs. The municipal officials want the legislature to
"give them authority to change municipal employees' health care plans without union approval for each one. Local officials argue that having to make changes within collective bargaining ties their hands. The push from municipalities for plan design has put lawmakers and the governor in a sticky position because it has no union support.
During an interview in his State House office Tuesday about his priorities for the year ahead and his second term, Patrick said he needs local officials to "look at fresh ways" to solve budgetary problems such as rising health care costs. The Milton Democrat wants more cities and towns to require retirees to enroll in Medicare. Right now, many allow their employees to keep their health insurance plans as long as they want.
"Moving municipal employees to Medicare, which cities and towns can do right now, is worth hundreds of millions of dollars in the aggregate," Patrick said. "We need to encourage more cities and towns to do just that."
And at the national level, of course, the latest news is that in 2009, health spending was eating up 2-1/2 trillion dollars a year, and a record share of the shrinking economy. The first headline I saw, in The New York Times, made it sound like good news — "Health Spending Rose in 2009, But At A Low Rate" — and I thought, "Hey, maybe they're finally 'bending the curve' of rising medical costs!" Not so. The Wall Street Journal headline made it clearer: "Health Spending Eats Up Record Chunk of GDP." It reports:
According to the federal government's number crunchers, the U.S.'s total health spending rose 4% in 2009 to $2.49 trillion. That was the smallest percentage increase in the half-century that spending has been tabulated, owing to the recession that led many people to cut out-of-pocket spending and hospitals to curtail expansion plans.
Still, health spending took a greater share of the economy— up one percentage point from 16.6% in 2008—because gross domestic product shrank 1.7% in 2009. The figures were published in the journal Health Affairs.
Ultimately, nothing brings it all home like a story, and count on Dr. Atul Gawande of The New Yorker and Brigham and Women's Hospital to tell it. Speaking with Tom Ashbrook on "On Point" this week, he told the tale of complaining about the large math classes at his children's school in affluent Newton. Too much money is going to pay for teachers' health insurance, he was told. Soon after, he ran into a teacher he had operated on for cancer, and realized she was probably one of the most expensive employees at the school due to her health issues.
"What I realized," he said, "is that I'm part of the bankrupting of our health care system."
This program aired on January 6, 2011. The audio for this program is not available.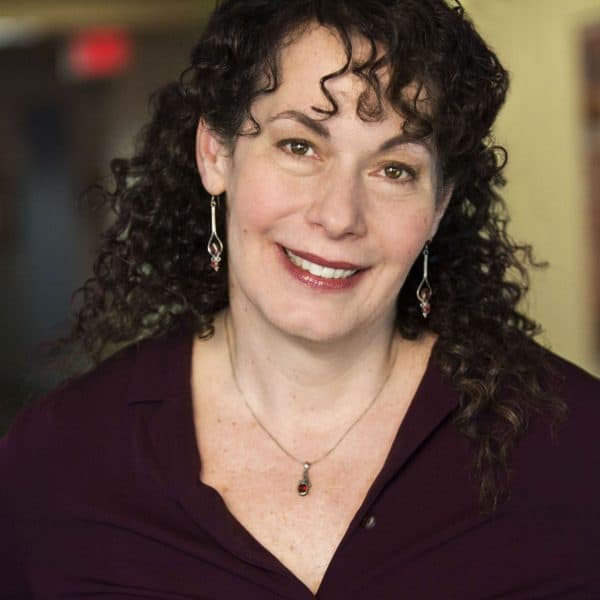 Carey Goldberg Editor, CommonHealth
Carey Goldberg is the editor of WBUR's CommonHealth section.