At Symphony Hall, A New Program, No Intermission
This article is more than 10 years old.
The Boston Symphony Orchestra has podcasts and $20 tickets for the under-40 crowd — now it's launching a program called "Underscore Fridays." The three-concert series is part of the BSO's ongoing quest to lure new audiences to Symphony Hall.
The program features a shorter format than usual. It also includes pre-concert talks with acclaimed conductors. After the show subscribers can rub elbows with the evening's guest artists over cocktails and snacks.
British maestro Mark Elder will kick off the new series by leading Mozart's Piano Concert No. 21 with soloist Lars Vogt this week.
BSO Managing Director Mark Volpe said the orchestra's current patrons have asked to connect with artists more closely. He also said the organization is trying to create "a different kind of content for a different kind of patron."
The busy, mid-career patron, it seems.
Like the New York Philharmonic's "Rush Hour" concert series at Lincoln Center, "Underscore Fridays" will start at 7 p.m. rather than the traditional 8 p.m.
"We still have a very viable downtown where a lot of people work," Volpe explained, "and so you always have the 8 p.m. dilemma where you have one spouse working downtown and you have another spouse working elsewhere." They meet at home, he said, then have to come back to town for the 8 p.m. concert.
This is an attempt to address that issue, Volpe said. "With a 7 p.m. start you basically come to the hall directly from work, and with 70 minutes of music, and no intermission, the program is over by 8:15." He said patrons can stay for the reception, "or go home to the kids."
Volpe calls "Underscore Fridays" a bit of an experiment, but he also sees it as a reflection of the way the market is evolving for orchestras.
And while eliminating intermissions might not be extremely radical, it still breaks the traditional concert hall format.
"And frankly it wont be for everybody," Volpe admitted, "some people want to have the big first half, the intermission, see their friends at intermission, and that's great. But there are audiences out there that we frankly want to intensify our relationship with."
This program aired on January 14, 2011. The audio for this program is not available.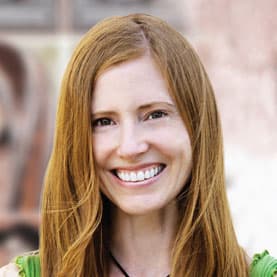 Andrea Shea Senior Arts Reporter
Andrea Shea is WBUR's arts reporter.