The Seafood Blacklist: Not So Black And White?
02:15
Play
This article is more than 10 years old.
If you like to eat fish, the menu at a special dinner Monday night at Legal Sea Foods in Boston's Park Square may sound appealing: black tiger shrimp fritters, cod cheeks with spaghetti squash, prosciutto-wrapped hake.
But the idea behind the dinner it isn't just to make a meal; it's to make a point.
Some environmental groups have told consumers to avoid eating tiger shrimp, cod and hake — the very dishes being served — because they're overfished or because their fishing techniques are bad for the environment. But the head of Legal Sea Foods, Roger Berkowitz, say those so-called seafood "blacklists" oversimplify things.
"I was at an event on a panel at the Culinary Institute of America about a year ago," Berkowitz recalls. "There was a chef there from one of the [blacklist] groups, and I asked him point blank, 'How can you put cod on the avoid list?' He didn't know what to say. All of a sudden, he whipped out his little guide and he said, 'Because it says so right here!' And, unfortunately, people have simplified it without really having a great understanding of it. It's too easy for most people to say, 'OK, that's on an avoid list. I'm not gonna have it.' ''
So how can seafood lovers make sure they do the right thing? To find out, WBUR's Sacha Pfeiffer spoke with the New England Aquarium's Heather Tausig, who's attending the dinner. We asked her whether, simply by looking at the description of, say, the tiger shrimp on the menu, you could tell if it's a sustainable seafood.
This program aired on January 24, 2011.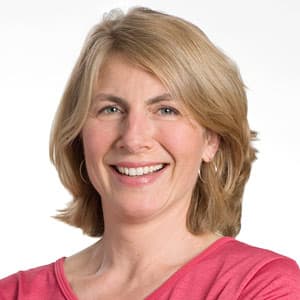 Sacha Pfeiffer Host, All Things Considered
Sacha Pfeiffer was formerly the host of WBUR's All Things Considered.