Health Insurance Shakeup: Reaction, And What Does It Mean For You?
This article is more than 10 years old.
This morning, WBUR spoke with Jay McQuaide, a vice president at Blue Cross Blue Shield of Massachusetts, the top insurer in the state, who said the pending merger will provide "welcome" competition. But the real question is: Will the deal improve affordability of health care? "The central question in the community today is how do we as a community reduce the growth in healthcare costs, and I think that will be the measure by which the community considers this particular transaction," McQuaide said.

Brian Rosman, research director of the consumer advocacy group Health Care for All, agrees that the major questions for state authorities who will review the merger proposal will be: What will the deal do for choice, access and competition? Here are his top three thoughts:
1. Consumers May Not Even Notice — At First
Rosman points out that both Harvard Pilgrim and Tufts are highly rated plans, and this is not a case where each brings its own network of vastly different providers (at least in Eastern Mass.) Actually, there is a great deal of overlap in these networks, in terms of access to doctors. Rosman himself said he switched from Harvard to Tufts and then back, and he never once had to switch physicians or specialists.
2. The Brave New World of Payment Reform Will Overshadow All
As we enter the world of payment reform, Rosman says, ACOs (you can read our primer on accountable care organizations here ) will have much more responsibility for arranging care and referrals, and which health plan you've got may matter less.
The health care market over the next decade will look radically different: there will be more state oversight, higher co-pays, tiered plans, more people eligible for subsidies (starting in 2014, under the federal health law, families with income up to 400 percent below the poverty level, or about $46,000 for a family of four, will be eligible for subsidies, whereas now it's only up to 300 percent), and more. So, Rosman says, given all that, "the consumer experience is definitely going to change, but not, I think, due to the fact that Harvard Pilgrim and Tufts may merge."
3. Blue Cross: The Big Question
So the real question is whether the merger will enhance competition with the state's dominant insurer, Blue Cross, or will going from three big insurers to two diminish that competition?
Rosman points out that merging will allow Harvard Pilgrim and Tufts to remove redundancies, share infrascture, and have a stronger hand in negotiating with providers. Still, if you're an insurance executive, he says, "you're looking at a health care market place that is changing, and the merger might not be among the biggest changes you're looking at."
Michael Doonan, an assistant professor of health policy at Brandeis, says there are upsides and downsides to the merger.
Right now, he says, we have an uncoordinated, unorganized system of health care that, even with several highly rated insurers, has not had a great track record in controlling costs. So, "if consolidation leads to more efficiency, it will lead to more cost containment, and that's the big upside." The other potential gain is that just as Blue Cross is beginning to try to push cost control by shifting costs and payments, the larger your market share, the easier that is to do, so a merged Harvard-Tufts might help accelerate that process.
"Right now," Doonan says, with three highly rated plans, "all the choices are great, but all the choices are expensive. We need to move to choices that offer this kind of quality at a lower rate."
Health economist Stuart Altman, also at Brandeis, sees the merger as a survival tactic in the face of mounting pressures on the health insurance industry at both the state and the federal level. Tufts and Harvard Pilgrim are small in comparison to Blue Cross, he noted, and "it was quite likely that one of them was going to go out of business."
"What we're seeing here is the need for these companies to survive," he said, "and you're going to see it all over the country."
And Paul Levy, outgoing chief of Beth Israel Deaconess Medical Center, predicted all of this in a prescient  blog post last summer. At the time, he wrote:
Several years ago, I was told that the minimum size needed to be a successful insurance company was two million subscribers. That was before the national health reform bill passed...

What does all of this mean for the relatively small insurance companies that serve Massachusetts? The same trends apply, but they have been aggravated by recent state action that limits premium increases for small business and individual policies. That action has explicitly made that business line unprofitable.

What can Massachusetts firms do to maintain their profit margins? (Yes, I know they are non-profits, but even non-profits need a positive bottom line.) There are two basic approaches: One is to grow in size to reduce transaction costs. On that front, is it reasonable to expect some consolidation of companies in this state?

The other approach is to find new lines of business. The large national companies are already exploring that. What valued-added services could Massachusetts insurers bring to the marketplace?
This program aired on January 25, 2011. The audio for this program is not available.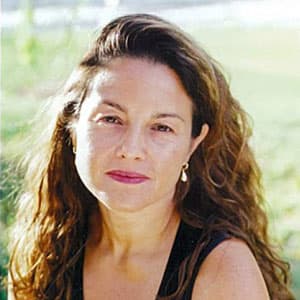 Rachel Zimmerman Health Reporter
Rachel Zimmerman previously reported on health and the intersection of health and business for Bostonomix.